Having barley justified the cost of my lovely new 7,1 Apple's new 6K display is out of the question. I've used my ageing but capable 30" Apple Cinema Display for a while now and it still suits me very well. For audio production I really appreciate all that 16:10 visual real estate and it's one of the few displays out there that really compliments the 7,1 aesthetically. Retina will be a nice upgrade later down the line, but I'm not a graphics or video editor who really
needs
it.
But to get an explicitly DL-DVI display to work required a bit of a dongle train. My 7,1 only includes x2 HDMI ports on the Radeon 580 and x4 DisplayPort outs via the TB3 ports. To get around this I got this neat little USB-C to MiniDisplayPort adapter on
Amazon
. Next in the chain had to be a MiniDisplayPort to Dual-Link DVI adapter. Thankfully I already owned the official Apple one for use with my 2011 13" MBP. So together it basically upgraded the Apple adapter to USB-C on one end. I was able to test this configuration successfully with a 2019 13" MBA before my Mac Pro arrived.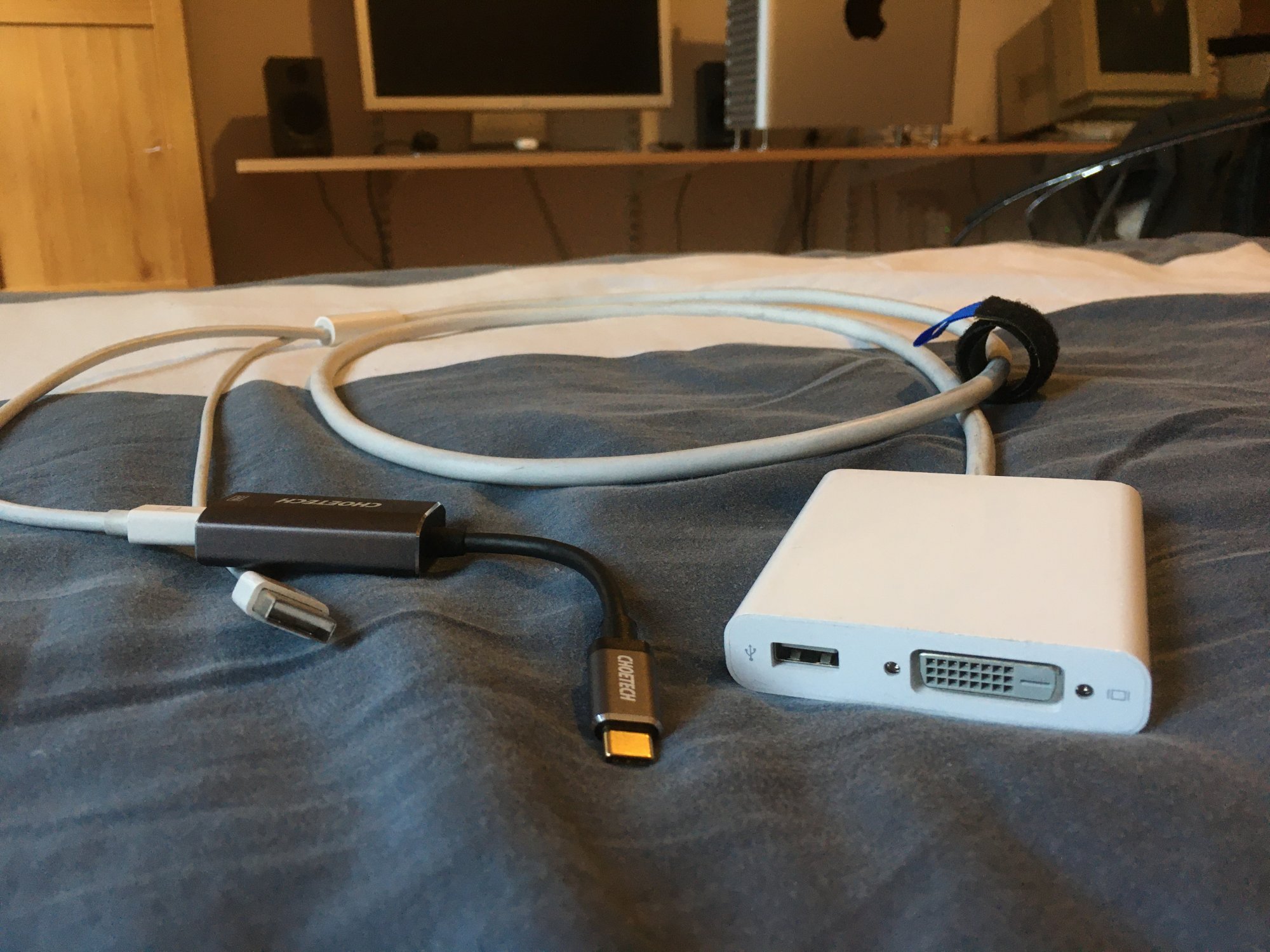 Thankfully all went to to plan and the day my 7,1 arrived I was able to boot up with eerie silence using my big beautiful 30" ACD. It might be old but it still manages to look better than most displays on the market today if you ask me. A small touch, but I was pleasantly surprised to find the display is still fully recognised in Catalina as an authentic Apple Display with a link to the manual and all. Brilliant.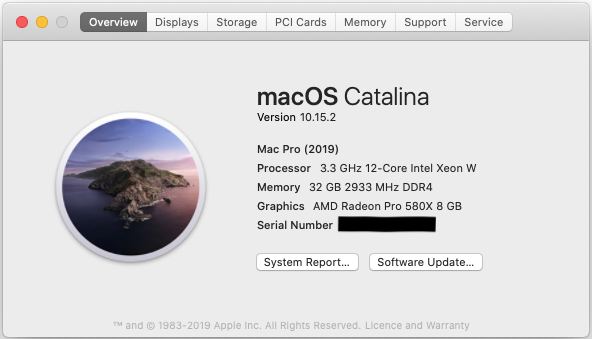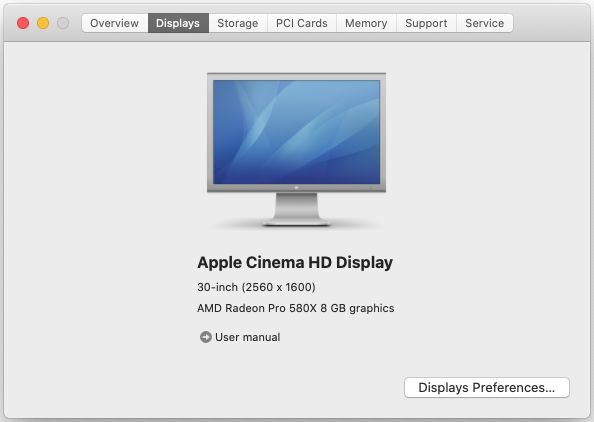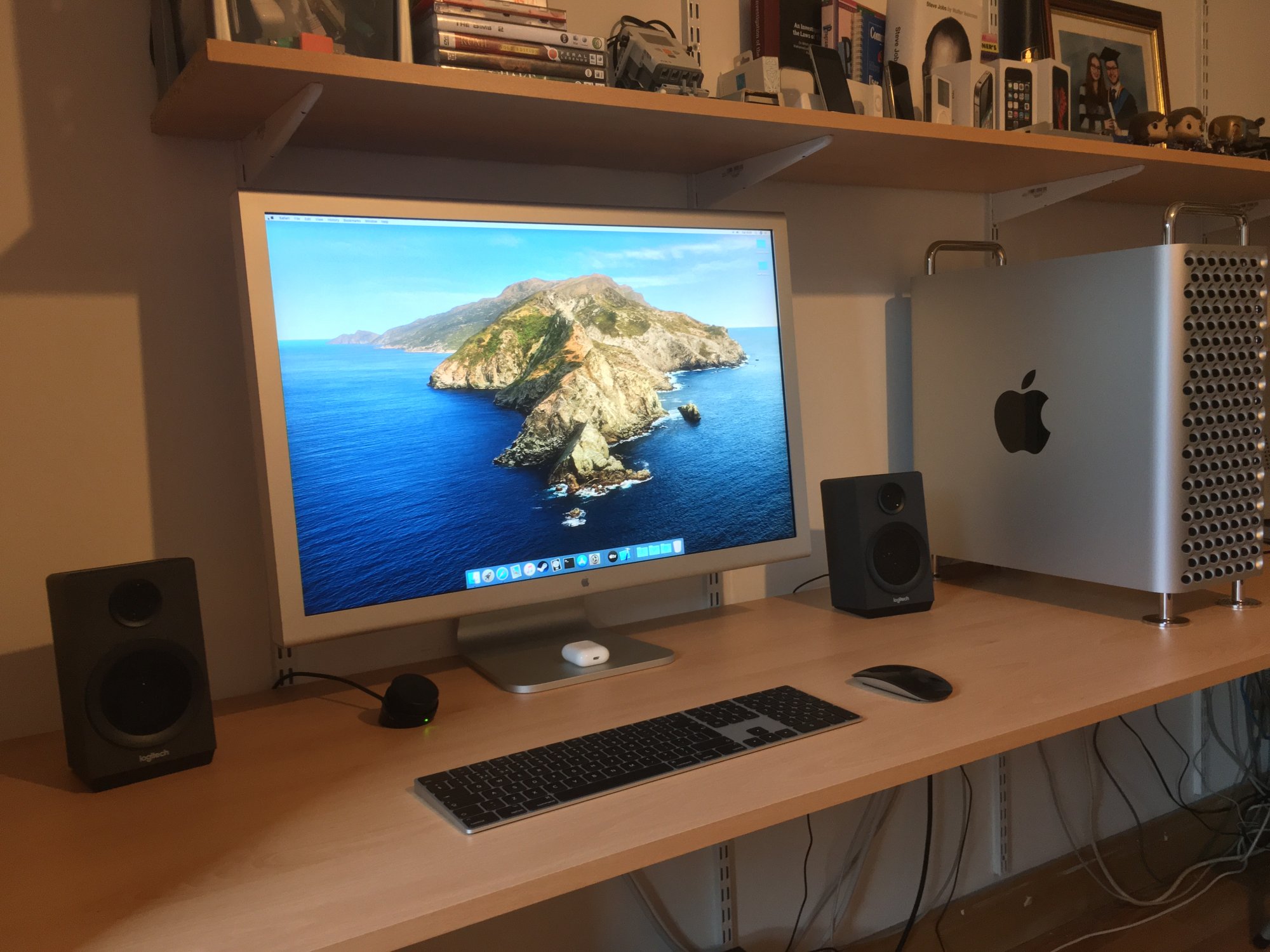 Last edited: