macrumors newbie
Original poster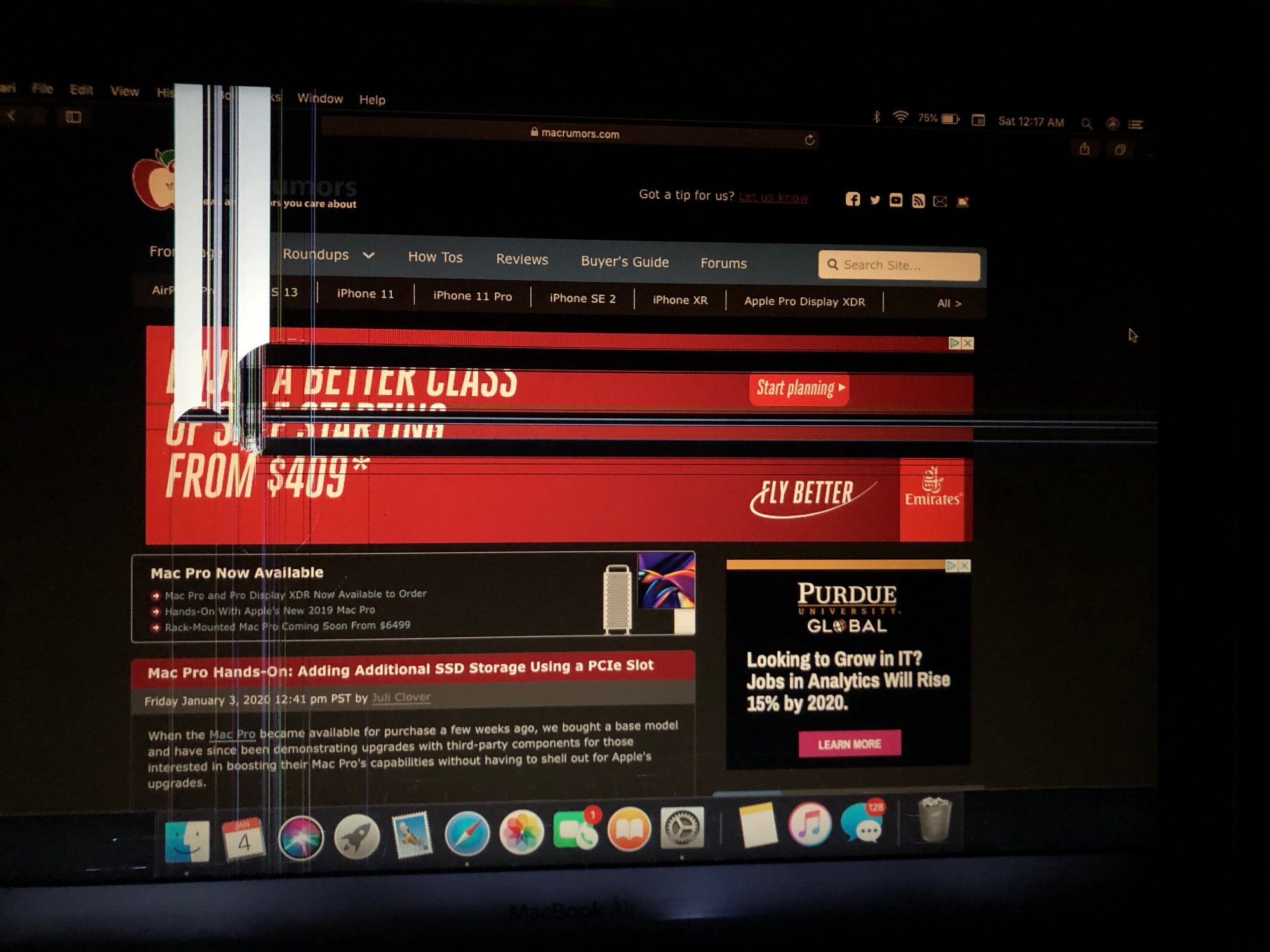 My 2016 MacBook Air.
I opened it up today and the screen was like this.
Didn't drop it, no water drops, anything.
I tried restarting it, i tried doing the command, p, r, shift. i even tried the shift & power button. nothing is helping.
i don't know if its the smc, if it has just been dropped before & the screen is barely suffering, or what. please help.