macrumors bot
Original poster
Apr 12, 2001
59,242
23,177

Apple released macOS Monterey to the public in the fall, and the new desktop OS brings a whole slew of useful new features and changes to apps like Safari, Maps, FaceTime, Notes, Photos, Messages, and more.
Beyond the headline features, Apple has also made numerous tweaks and changes to macOS that aim to make the time you spend using your Mac‌ more efficient, more functional, and more enjoyable. To that end, we've pulled out 40 additions and improvements to Monterey, some of which may have gone under your radar, and we've highlighted 20 of them in the video up above. Keep reading to refresh your memory or perhaps learn something new.
1. Click to Save Photos in Messages
There's a good chance you'll want to save the photos you receive in the Messages app to your Photos library, and macOS Monterey makes this easier than ever.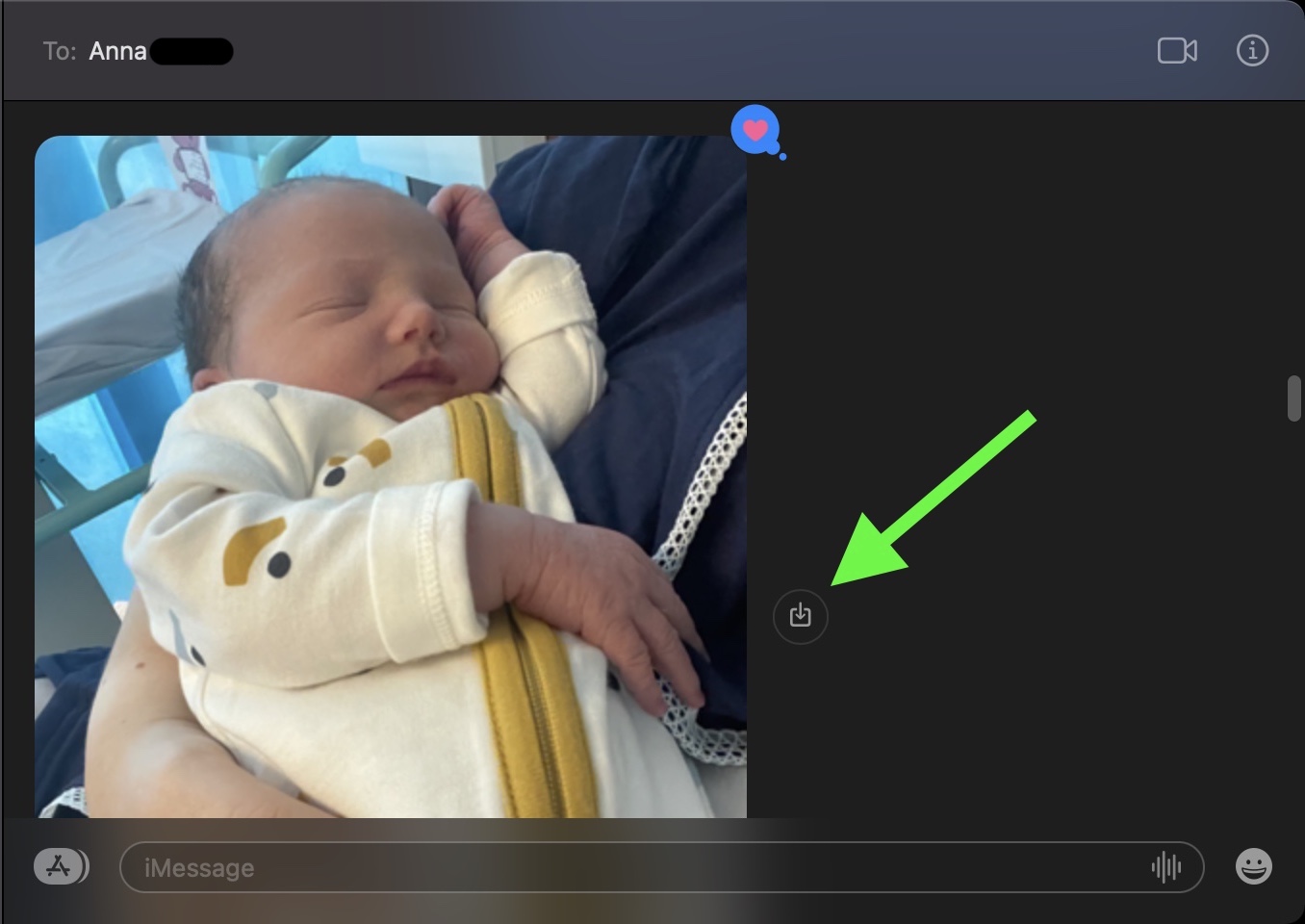 You no longer have to right-click or open the image (or stack of images) to save it. Simply click the
Save to Photos
button to the right of the image instead.
2. Change Mouse Pointer Color
Apple has made it possible to change the color of the mouse pointer from the standard white outline and black fill, to pretty much any color combination you want.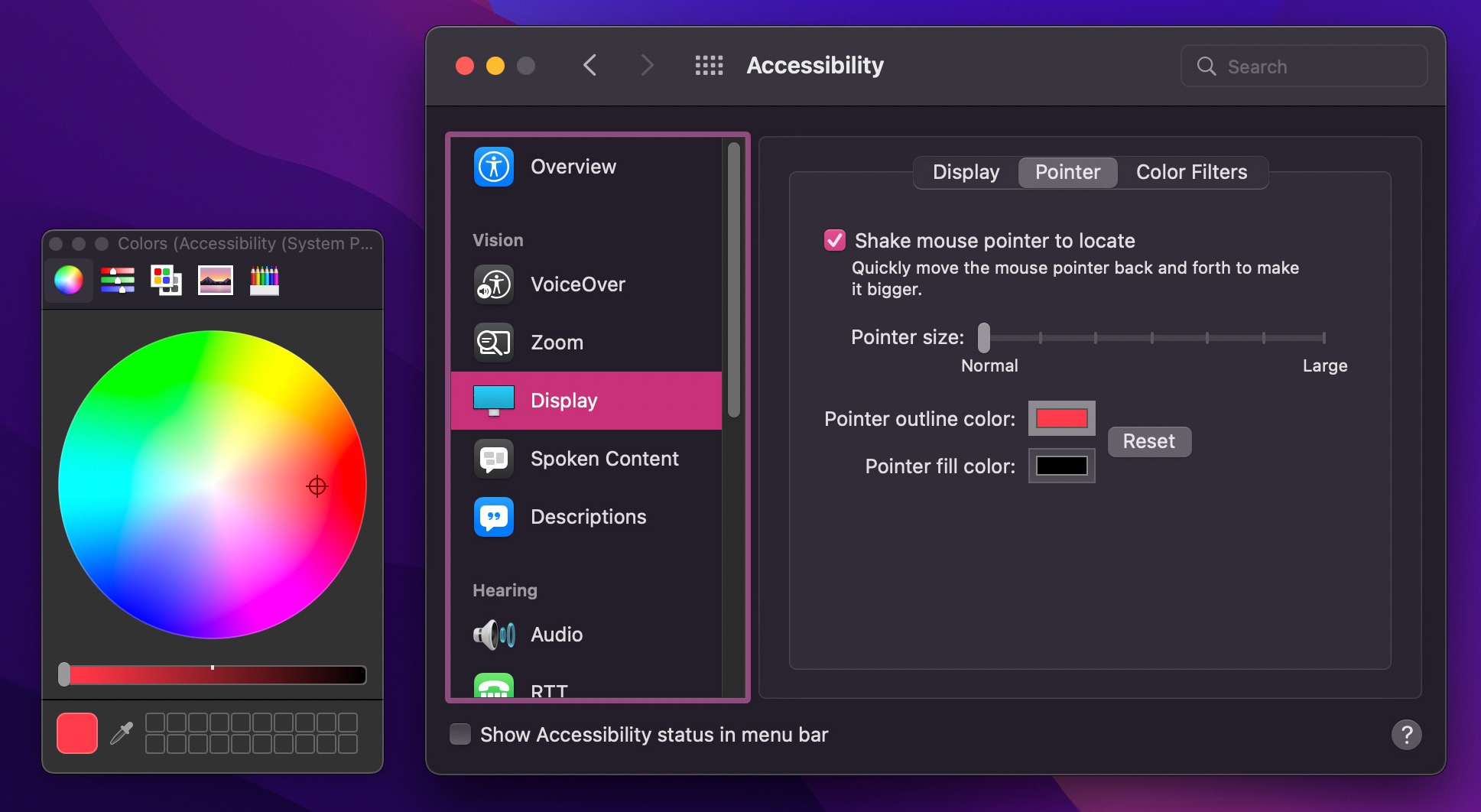 To do so, go to
System Preferences -> Accessibility
, then click
Display
(under "Vision") in the left column. Click the
Pointer
tab in the window of options, and you'll find
Pointer outline color
and
Pointer fill color
settings. Click the color swatch to choose a custom color from the palette that appears. You can always click
Reset
to revert to the default colors.
3. Manage APFS Snapshots in Disk Utility
In the macOS Disk Utility app, you now have access to individual APFS drive snapshots. An APFS snapshot is a read-only copy of its parent APFS volume, taken at a particular moment in time, and you can maintain these snapshots and copy items from them, provided you know what you're doing (see Disk Utility's Help menu for more).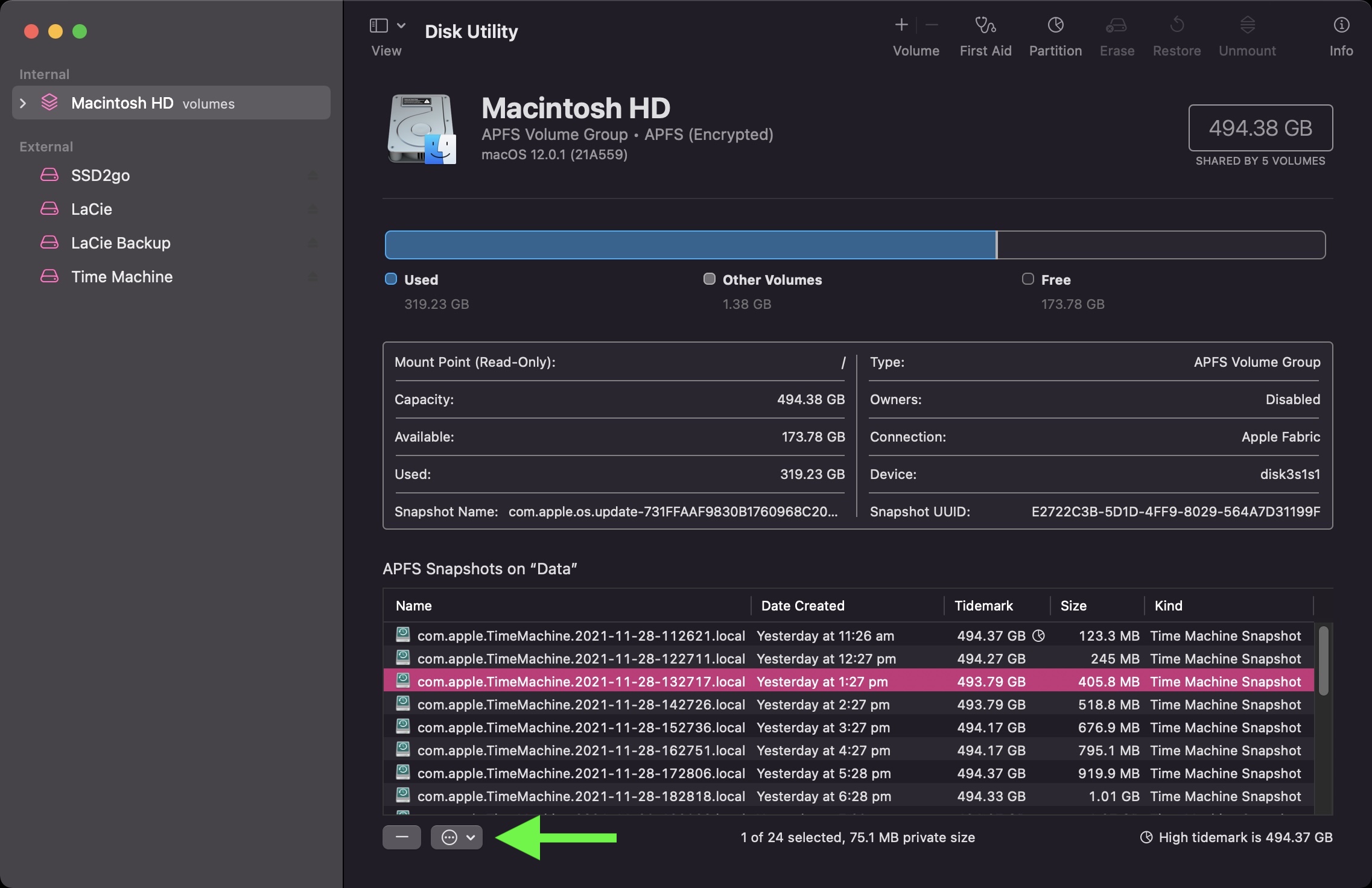 To view them as a list, simply select a volume and choose
View -> Show APFS Snapshots
from the menu bar. The fixed order list shows you the name, creation date, and cumulative size of each snapshot, while the most recent snapshot has a partition symbol beside its "Tidemark." Select a snapshot from the list and you can right-click or use the ellipsis button at the bottom left corner of the list to mount the snapshot, rename it, and delete it.
4. Test Network Quality
It's now possible to measure the quality of your Mac's internet connection directly from within macOS. Simply open a Terminal window and type
networkQuality
into the command prompt.

After a short while, you'll have an upload/download measurement, along with the number of "flows" (test packets) used for the responsiveness (network round trips) test. The upload/download capacity is roughly the same result metric you get from online internet speed tools like Speedtest by Ookla, although it tests upload and download concurrently rather than sequentially.
5. Protect Mail Activity
In the Mail app, a new feature called Mail Privacy Protection prevents senders from using invisible pixels to collect information about you. It does this by preventing senders from knowing when you open their email, and masks your IP address so that it can't be linked to your other online activity or used to determine your location.

To turn on the feature in Mail, select
Mail -> Preferences...
in the menu bar, click the
Privacy
tab, and then check the box next to
Protect Mail Activity
. If you leave it disabled, you can still independently opt to
Hide IP address
and
Block All Remote Content
.
Click here to read more...
Article Link:
macOS Monterey: 40 Tips, Tricks, and Features You Might Have Missed