Administrator
Original poster
Staff member
Sep 19, 2002
38,947
5,602
The
Fifth Annual MacRumors Blood Drive
runs for the month of May 2014. We ask you to donate blood and platelets this month. We also ask you to register for the bone marrow registry and register as an organ donor. We welcome first-time donors and we'll be glad to explain the details, give you tips if you're nervous, and congratulate you afterwards. Remember that every donor was once a first-time donor, and every donor is a hero every time they donate.
We hope to top our Blood Drive results from our four previous Blood Drives. Your donations will help other people survive or recover from injury, surgery, or illness, cure someone of a life-threatening disease, or preserve the life of someone who suffers organ failure.
How to participate in the MacRumors Blood Drive:
1. Donate blood or platelets, in May if possible. Register as a bone marrow donor. Register as an organ donor.
Since we're in cyberspace we don't collect blood ourselves. Donate blood or platelets at a donation center or hospital in your area. Pick a day when you can spare an hour (for blood) or a couple of hours (for platelets) and make an appointment.
See our
Blood and Platelet Donation
page.
To register to be a stem cell or bone marrow donor you typically fill out a form and have your cheek swabbed. Nothing to it!
Registering as an organ donor is just as easy. Depending on your country, most of it can be done online by filling out a form. You may be asked to sign a donor card or put a sticker on your driver's license.
See our
Organ, Tissue, and Bone Marrow Donation
page.
​
2. Let us know about it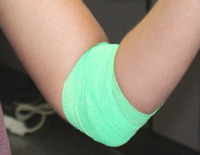 The reward for donating or registering is personal satisfaction that's hard to describe. But we want to add to your reward by giving you a well-deserved pat on the back.
After you donate, we suggest that you take a selfie of your bandage or plaster, the small mark on your arm, a thumbs-up, or your post-donation snack and juice, then post it here. Or post just to tell us about your donation or registration experience. If you donated blood or platelets, tell us how many units and if you're a first-time donor. Tell us if you've just registered as a bone marrow donor or an organ donor.
We're keeping an
Honor Roll
to give you public thanks for your generosity, and to encourage others.
​
3. Spread the word
Not everyone can donate blood. Some people are unable or ineligible based on the often controversial eligibility rules in their country. Even if you can't donate blood, you can probably register as a marrow and organ donor. Please support our drive whether or not you can donate blood yourself.

Let others know about the need for these donations. Convince a friend, relative, classmate, or coworker to donate blood. If you do, tell us about it. We want to recognize your actions.


Copy/paste this line into your forum signature:


:) [b][color=red]I support the [thread=1730672]MacRumors Blood Drive[/thread]![/color][/b] :)​

It'll come out like this:


I support the MacRumors Blood Drive!

​



If you're eligible for an avatar, use our Blood Drive avatar this month:


​
Notes:
This thread is for celebrating the participants in the MacRumors Blood Drive. If you want to discuss restrictions on gay donors or other related social issues, please post in the Blood donor eligibility thread.

News story about this Blood Drive: MacRumors 2014 Blood Drive

The MacRumors Blood Drive is planned by the MacRumors staff and volunteers. Thank you to forum member Shaun.P for the original blood drive suggestion.
Last edited: