macrumors 68030
Original poster
Just a heads up guys theres a New BootROM update in 10.13.5
interestingly I was curious if this update contained any new Microcode, strangely the intel microcode tool reported that there where no microcodes in the Firmware file
and indeed after installing the new Firmware OS X is reporting no microcode version as-well (also it installed very quickly much quicker then other firmware updates have)
it seems like Apple REMOVED all microcode from the Mac Pro EFI in 0087...
I wonder why they did this... I wonder if its a bug or something. (note iv not yet installed 10.13.5 it self yet)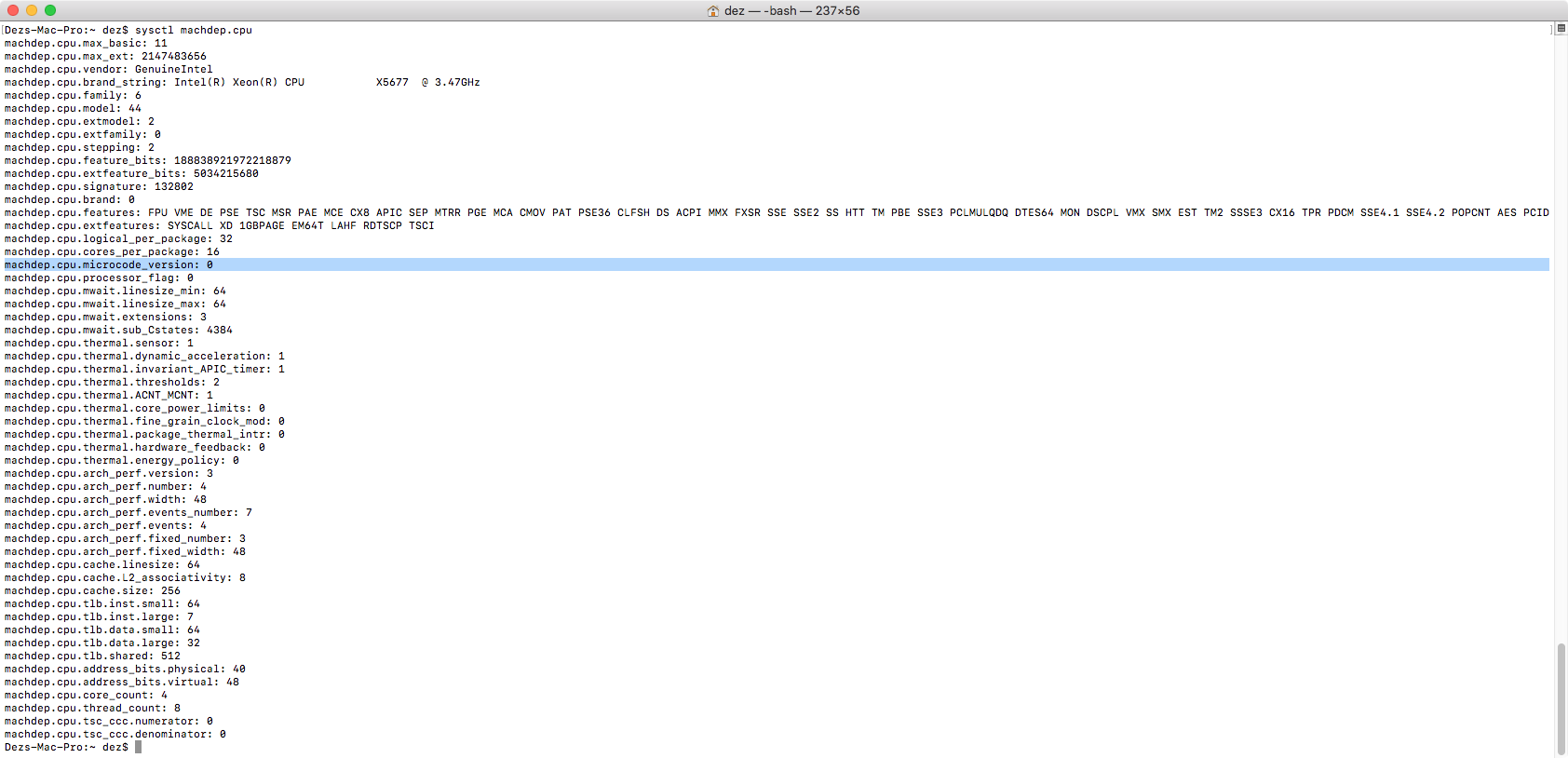 [doublepost=1527879871][/doublepost]quick update: it looks like my MBP9,1 which also got a FW update, does have updated microcode for its CPU.
I suspect Apple may of messed with the Mac Pros BootROM? but im not sure how to submit such an issue to apple...