So I have spent the past month going back and forth with Apple trying to solve this weird issue on my Apple Watch Series 6 cellular model, which started happening since I moved from NYC to the Bay Area:
As the screenshots show, my watch puts me about 8000 ft higher than what my phone tells me. I tried resetting the watch, which would initially fix it. However it does go back to reporting the wrong elevation after I do an outdoor workout. Relative elevation gain is correct, but the absolute value goes absolutely crazy. This is what happens when I do the first outdoor workout after resetting the watch: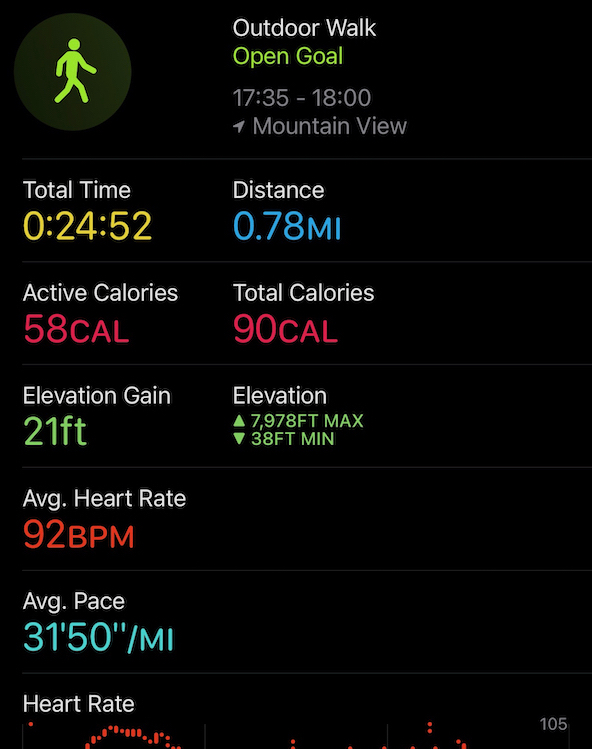 1. I started calling Apple about a month ago, and the support advisors promised that he would have someone on the health support team call me but that never happened.
2. A week later and the third time I called Apple, I finally got to a health support specialist who has been helping me since then. She first collected diagnostics and logs and sent my situation over to "Apple engineers", who then determined that it is a hardware issue.
3. I sent the watch in for service, but they claimed not being able to reproduce the issue, hence sent my watch back unfixed.
4. So I reproduced the issue, called the same specialist again, who told me to send it in again, and she will attach a special note to it. Yet, Apple sent my watch back unfixed stating the same reason.
This frustrating process has taken three weeks and counting. So it looks like a hardware issue, until I decided to do some experiments myself since Apple isn't competent enough to figure out what is wrong.
1. Let's say my original watch is watch A. I bought an Apple Watch SE GPS (B), and another Apple Watch S6 cellular (C). I paired them to my iPhone and took them to outdoor workouts.
2. Interestingly watch B's altimeter remained accurate after a long hike, but after a brief outdoor walk watch C's altimeter also started to be off by 8000 ft.
3. Suspecting that it might somehow be related to the cellular functionality, I then reset watch A, and then did an outdoor walk without adding the cellular plan to it. No glitch.
4. Then I moved the plan over from C to A and then did another outdoor walk. Now it is glitched again.
So now I am much less sure that it is a hardware issue, since the chance that both watches A and C are faulty in the same way is probably low. But I also couldn't figure out why it started happening after I moved to the Bay Area, not can I accept an 8000 ft error on my Apple Watch, or just give up the cellular functionality. Any chance someone can give me advices on what is going on?