macrumors bot
Original poster
Apr 12, 2001
62,144
28,078

Apple plans to release a new MacBook Air series in the second quarter of 2023, according to Taiwanese supply chain publication
DigiTimes
.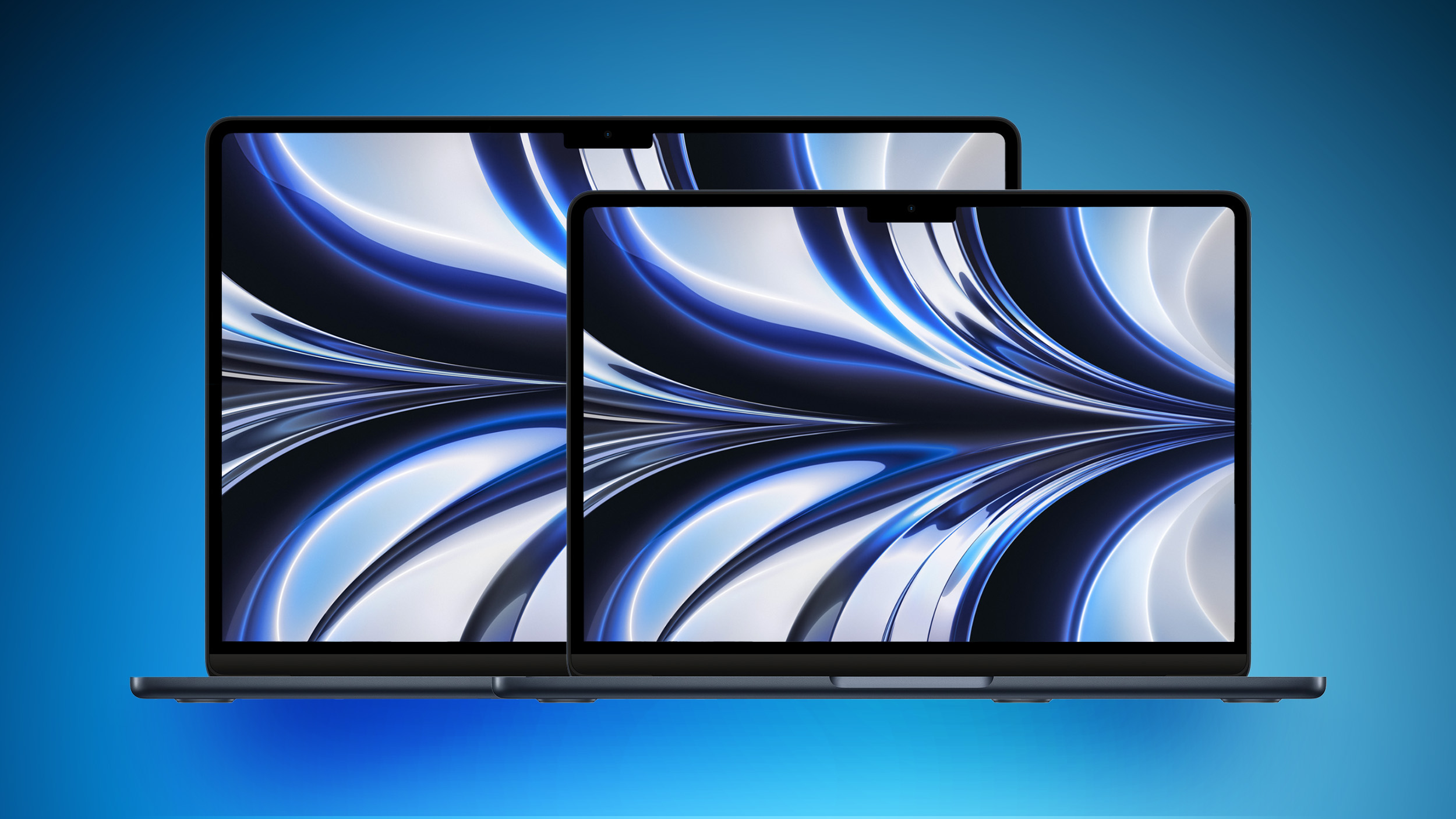 "The first quarter of 2023 is expected to see Apple's MacBook shipping low, but the second quarter will see the release of a new MacBook Air series, according to industry sources," reads a
paywalled preview
of a
DigiTimes
report shared today. The full report has yet to be published, so no additional details are available at this time.
The second quarter runs from April through June and includes Apple's annual developers conference WWDC in June. The current 13-inch MacBook Air with the M2 chip was announced at WWDC last year and became available in July.
This information comes just one day after display industry analyst Ross Young said Apple's supply chain had started production of display panels
for a larger 15-inch MacBook Air
this month. Young estimated that the new MacBook Air will launch in "early April," which would be at the beginning of the second quarter timeframe provided today.
A new 15-inch display size would be the largest ever for the MacBook Air and would presumably be offered alongside the 13-inch model. Given that
DigiTimes
mentions a new MacBook Air "series" will be released, Apple could be planning to announce both 13-inch and 15-inch models, but this is not certain yet.
It's unclear if the 15-inch MacBook Air would be equipped with the M2 chip or the next-generation 3nm-based M3 chip, which has yet to be announced. Apple's chipmaking partner TSMC
began mass production of 3nm chips
in December, but it's unclear if the M3 chip would be ready for release by the second quarter. Apple still has to announce the
high-end M2 Ultra chip
for the new Mac Pro as its final chip in the M2 series, and it will likely want to announce that chip before introducing the M3 chip.
DigiTimes
previously reported that Apple planned to announce a new MacBook Air with the M3 chip
in the second half of 2023
. The website has a fairly unreliable track record compared to more reputable sources like Ming-Chi Kuo and Mark Gurman.
Article Link:
New MacBook Air Said to Launch Next Quarter Following Rumor of 15-Inch Model