macrumors regular
Original poster
All was fine until I tried to export Pages as a DOC using via LibreOffice, though this has worked many times. The next thing I see is Pages along the top apple menu, but the dropdowns are mostly greyed out. and I am greeted with the messages below.


I have the DVD for Pages, is it all right to re-install over the top of the current Pages application? Of course, I don't know if this is necessary, perhaps someone has a better fix.

I didn't lose any data because my data is saved on a different a volume, of course the program is on the HD.


Below the 1st response (Don't Re-open / Reopen), the document feature comes up same time as 1st response, either choice don't/do gives me the 2nd option (Pages quit unexpectedly...).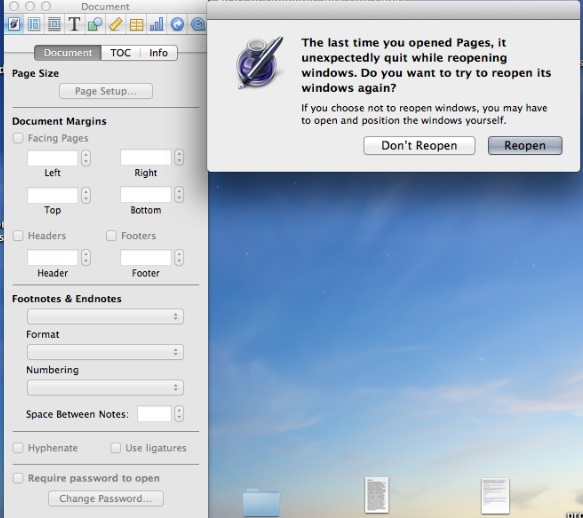 Thanks for viewing,
Patt