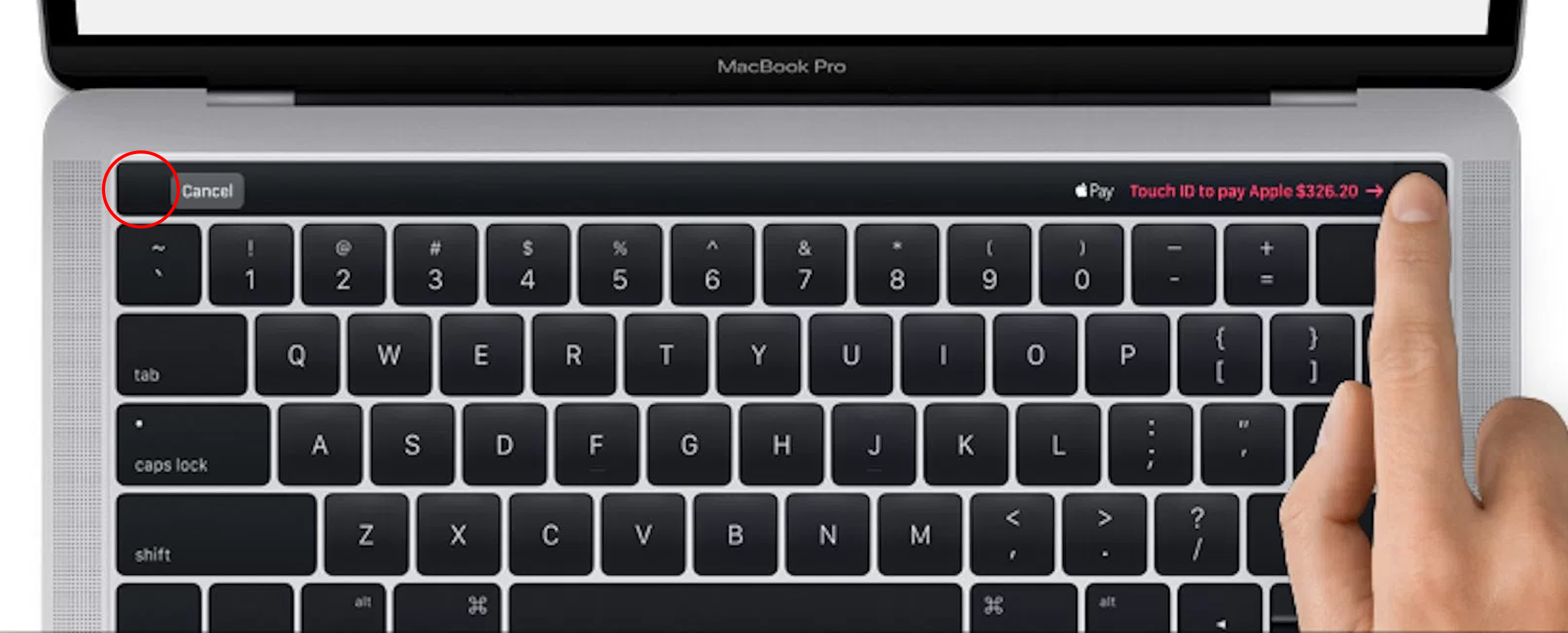 The positioning of the 'cancel' button on the Magic Toolbar has been strange, but it could suggest a fixed escape key.
By this, I mean one that is a software key although present throughout all functions, such as Apple Pay.
The above is the most likely option, however it would be interesting if Apple implemented 2 physical keys/buttons either side of the Magic Toolbar (right for escape, and left for power/TouchID). There is a very subtle difference in shading between the cancel button and the black area, so maybe this is the case?