I don' know about your circuit but the voltages only add if the batteries are connected in series.
So it kind of make a sense if you are measuring 6V assuming the black wire lays in between the 4 in series connected batteries.
What do you get if you measure between the red and white wire?
9V ?
Did you measure the cells individually?
Maybe one is shot (0V) ?
Measuring red (+) and white (-) reads ~3V
So it goes:
TOP: Red, connected to (+) of top row
MID: White, connected to (+) of bottom row
BOTTOM: Black, connected to (-) of bottom row
Each cell reads ~3V
Here are some photos of the operation: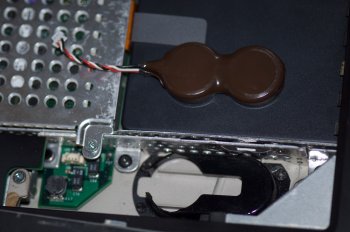 1. The original PRAM battery, unplugged from the logic board and removed from the battery holder/sheath attached to the bottom case. To get to it, the DVD drive needs to come out.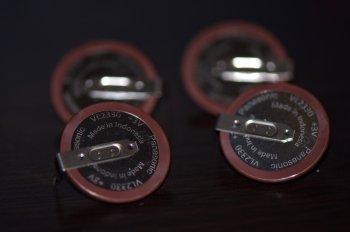 2. The new 4x VL2330 cells (with tabs) in from Hong Kong (2pk was AU$10).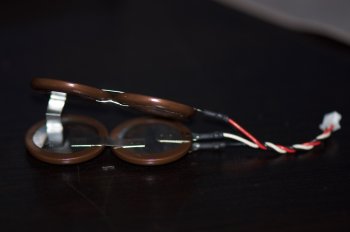 3. I sliced open the existing brown sheath and peeled it back (to be re-used). here's the circuit of the existing battery. Tabs go across the top (+ to +), under the top row (- to -), and the same for the bottom row. A single tabs connects the circuit between the top and bottom rows. (+ to -)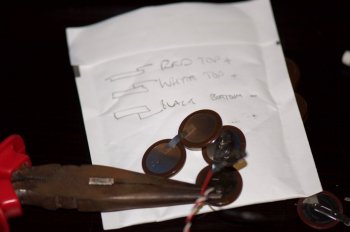 4. I peeled off all of the existing tabs with a pair of pliers, to possibly reuse them and noted the position of the wiring for the connector.
5. Here's my build of the new battery with the same circuit and wiring (as far as I can tell).
6. Finally, the outer sheath is back on and everything is taped up (I ran out of nice black electrical tape, so clear packing tape will have to do).
[doublepost=1509876692][/doublepost]Well, I had a think about it and I am pretty sure it is correct, so I installed the PRAM battery.
Booted up A OK - Date & Time and Startup Disk are all set OK.
Shut down.
Removed the main battery.
Waited 5 minutes.
Pressed the power button to drain any residual power.
Pushed the main battery back in.
Pressed the power button.
Startup was instant.
Date and Time are still set OK.
I will keep an eye on it and test as I drain the main battery during use, but I think I have the PRAM battery resolved.
Pismo Power!