macrumors 68020
Original poster
Upon seeing
@bunnspecial
's picture posted here,
https://forums.macrumors.com/thread...-macs-than-i-do.1816059/page-10#post-24381266
, I had a great idea of starting a thread showing off our PowerPCs (and 68ks) out and about in the world. I know
@eyoungren
often posts pictures of taking his PowerBooks to coffee shops. Personally, I find it awesome to see our trusty companions in use out our homes and in the outside world.
I'll start: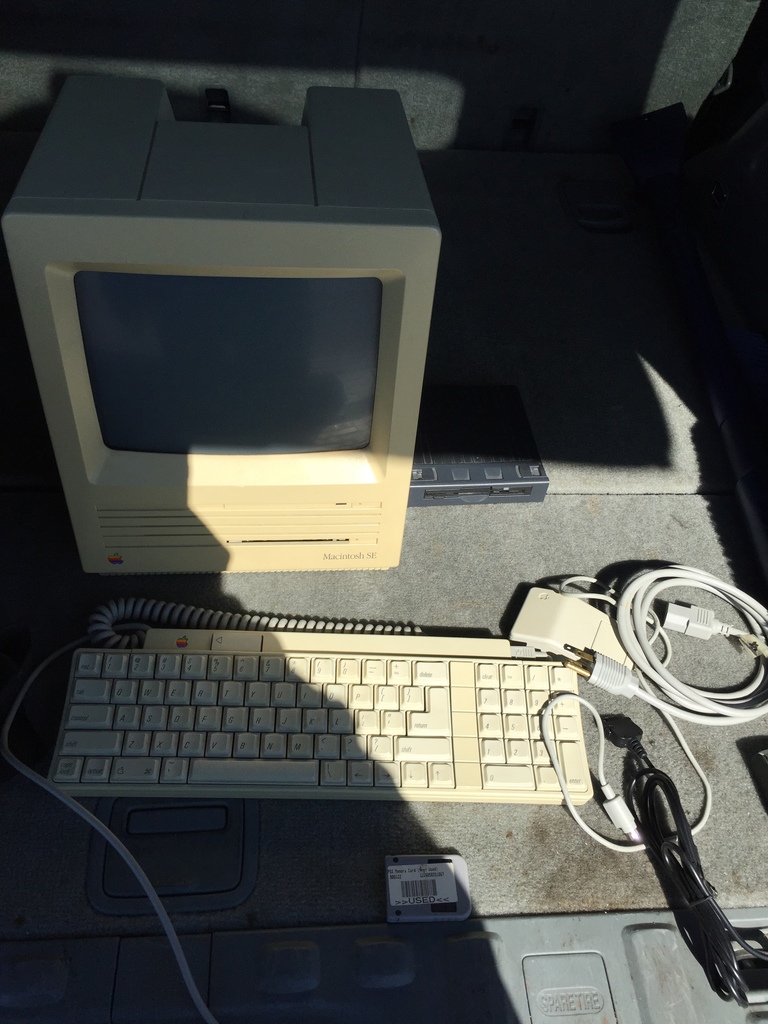 Here is my SE going for a ride in my trunk on the way home from picking it up (of course I packed it back up into it's bag when I started moving
)
Last edited: