macrumors G4
Original poster
Jun 27, 2007
11,039
14,854
This is a review of the 10.5" iBlason Clear Hybrid Cover Case,
purchased on Amazon
.
Sorry about the quality of the photos. I just snapped them with my iPhone in my office during lunch, so the lighting was really awful. I was going to shoot these outside but it has been stormy all day.
Since launch I've been looking for a decent case for my new 10.5" iPad Pro that also works with the Apple Smart Keyboard. Is this the best case? No. But it's decent and nicely priced. It has a clean look, and also comes in a frosted glass border in addition to the black I have below.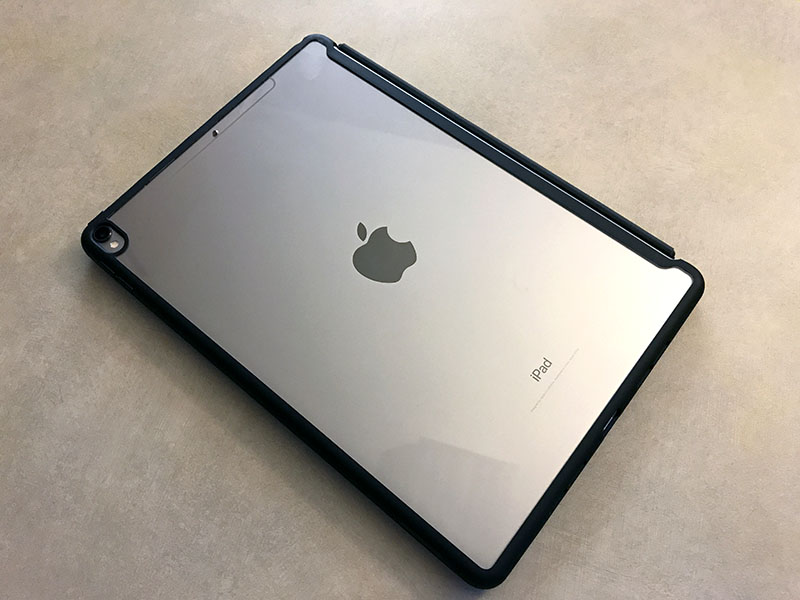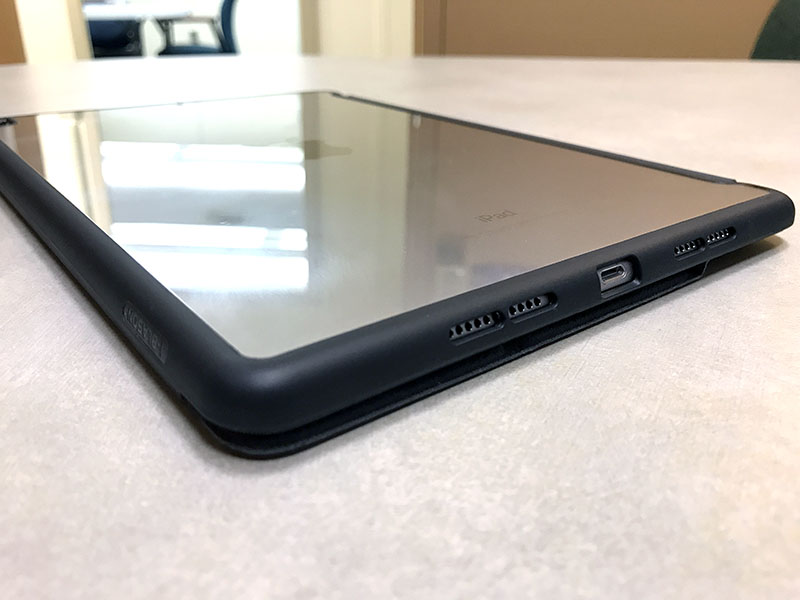 The case itself is aesthetically pleasing, especially at a distance. Close up there are some minor imperfections. It fits well and has adequate openings for ports and covers for buttons. The ASK slot fits precisely with only a minor gap around the magnetic connector.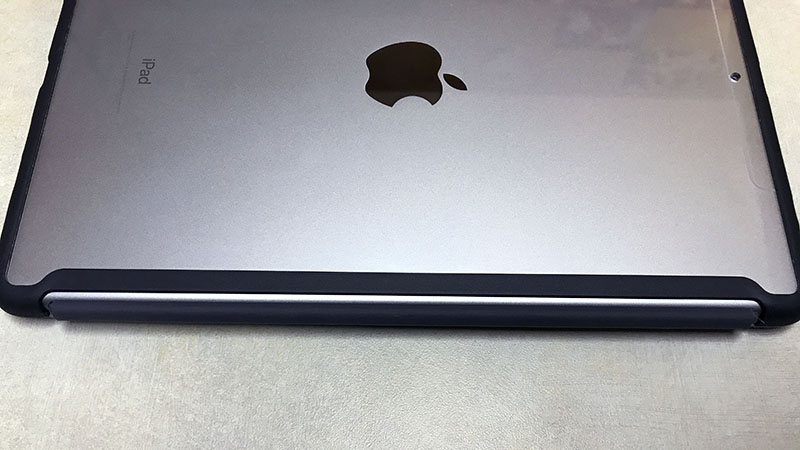 The sides seem like they would provide decent drop impact—unless the cover was removed—which leaves the left side exposed. There is a raised lip around the edge that might help with front impacts. With the Apple Smart Keyboard attached, it kind of settles into this lip, which is nice, since Apple has sized the new covers to be slightly smaller since they don't have to overlap with any back cases that they sell.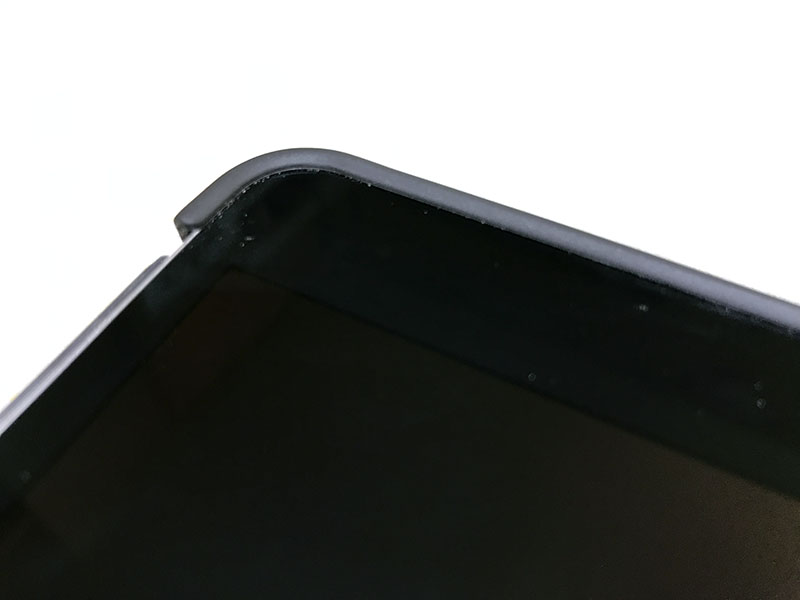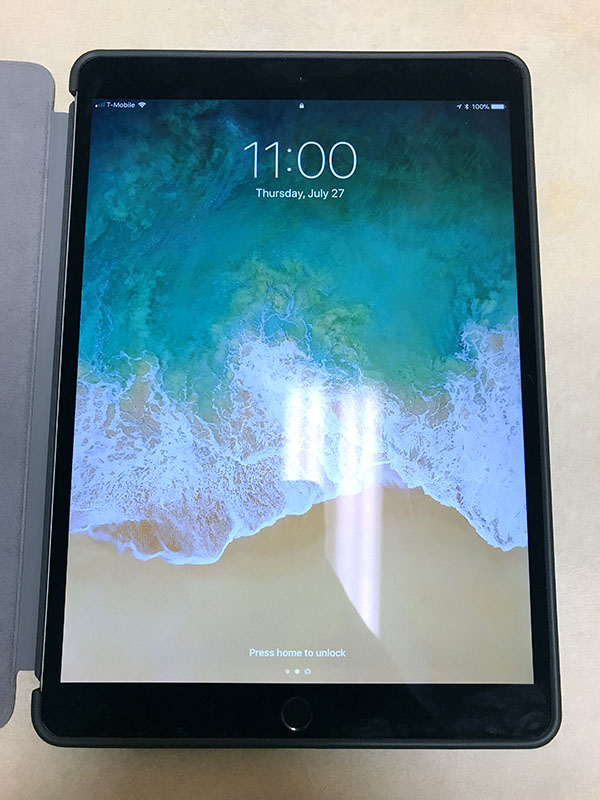 As I mentioned earlier, there are some areas that don't look great up close. Despite the top sleep/wake button being perfectly alined with the speaker holes on the iPad, the case does not line up vertically with the button and the speaker cutouts. The headphone jack is also not centered in the cutout, as well as the speaker holes on the bottom not being centered within (although none of the holes are blocked, don't have a photo of that), and the lightning port cutout isn't centered vertically, with a thin strip across the top and not much room on the bottom. I worry that thin strip might wear out over time. The microphone opening is also unnecessarily large, which I think adds to the overall look of the case as being less tightly designed.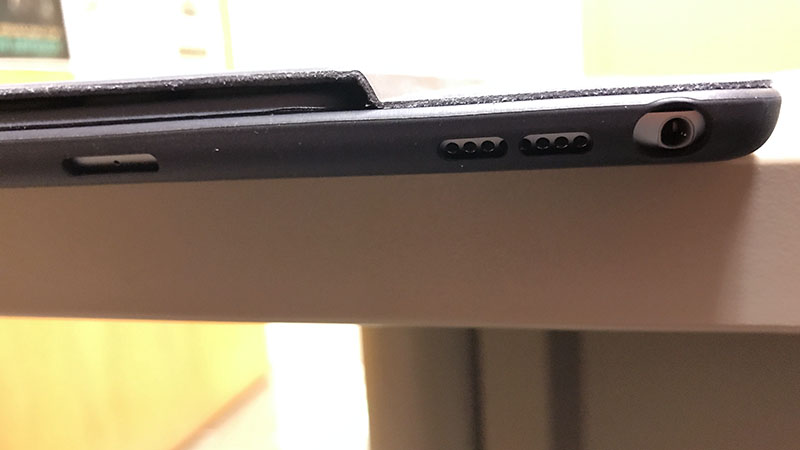 My biggest complaints are that the back material is a bit slippery and shows fingerprints quite easily; while the sides are a bit less rigid than I'd like them to be. The sides feel as though over time they may flex even more, but they wrap around the sides enough that I doubt you have to worry about your iPad popping out. I had cleaned the glass before photographing, but I probably should have gotten some photos with fingerprints. Also I have no idea where all this dust came from—I think I need to wash the microfiber I used.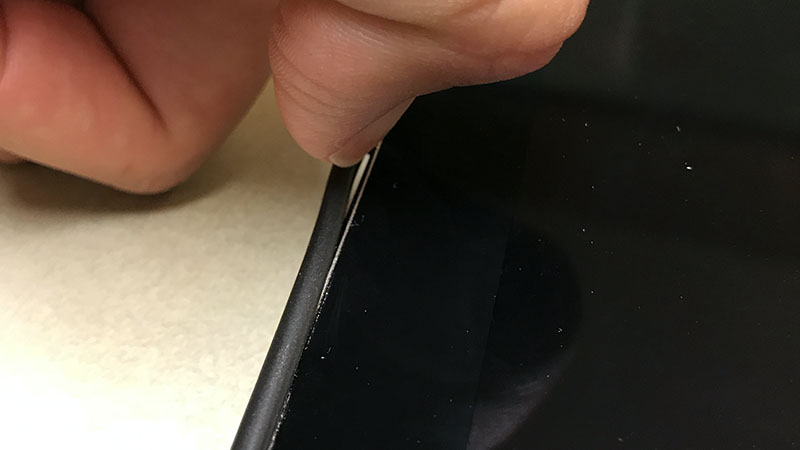 The last small issue I have with this case is that it has a few small areas of pitting or light scratches on the inside, even though the case was delivered in protective foam. This was hard to get on camera, and is only really noticeable up close. I'm also not a fan of transparent cases, but it seems as though you could cut out and slip a printed page or pattern into the back of this case to customize it to your own liking, which I may do at some point. I also worry about this clear plastic scratching over time, especially considering it already came with some scratches.
Overall I'm probably only going to keep this case until something better comes along. I went ahead and bought it because I have a one year old and a three year old and I've been afraid of what might happen to my precious new iPad. Price at time of review was $16.99, and for that price it's a decent value. The materials are a decent quality, it seems like it will do a decent job of protecting the iPad, and it works well with the Smart Keyboard or Smart Cover. It's not until you look at it up close that you realize the imperfections, and even with the imperfections it's still quite serviceable. I worry about longevity—especially the rubber lip around the edge that seems a bit less rigid than I prefer.
Price: 5 stars
Fit & Finish: 3 stars
Functionality: 4 stars
Longevity: 2 stars
Overall: 3.5 stars
This case gets my limited recommendation for one year of use.
[doublepost=1501188882][/doublepost]Would anyone like to see me write up a review of this
Tenba Messenger Bag
, which also fits the 10.5" iPad Pro and mirrorless camera gear? I love it.