macrumors bot
Original poster
Apr 12, 2001
54,670
16,844
Since the iPhone X, 8, and 8 Plus introduced Qi wireless charging into Apple products for the first time last year, more and more users have begun hunting for the best wireless charging pad out there. We've detailed this topic in
numerous posts
over the past year, and in the end, many buying recommendations for Qi mats come down to support for Apple's 7.5W fast wireless charging and overall design.
In both categories, Twelve South's all new
PowerPic Frame for iPhone
excels. The accessory is a wooden picture frame that fits any vertically framed 5"x7" photo, while also charging any Qi-compatible smartphone. In Apple's lineup of devices, that means it supports the iPhone 8, 8 Plus, X, XS, XS Max, and XR, but if you use Google or other Android smartphones that have Qi wireless charging, you can use the PowerPic as well.
Setup
PowerPic essentially comes in three pieces: the wooden picture frame, the back plate that makes up the main charging section of the device, and a small metal support arm. The support arm connects easily into the back of the PowerPic, and a little cutout allows for cable organization.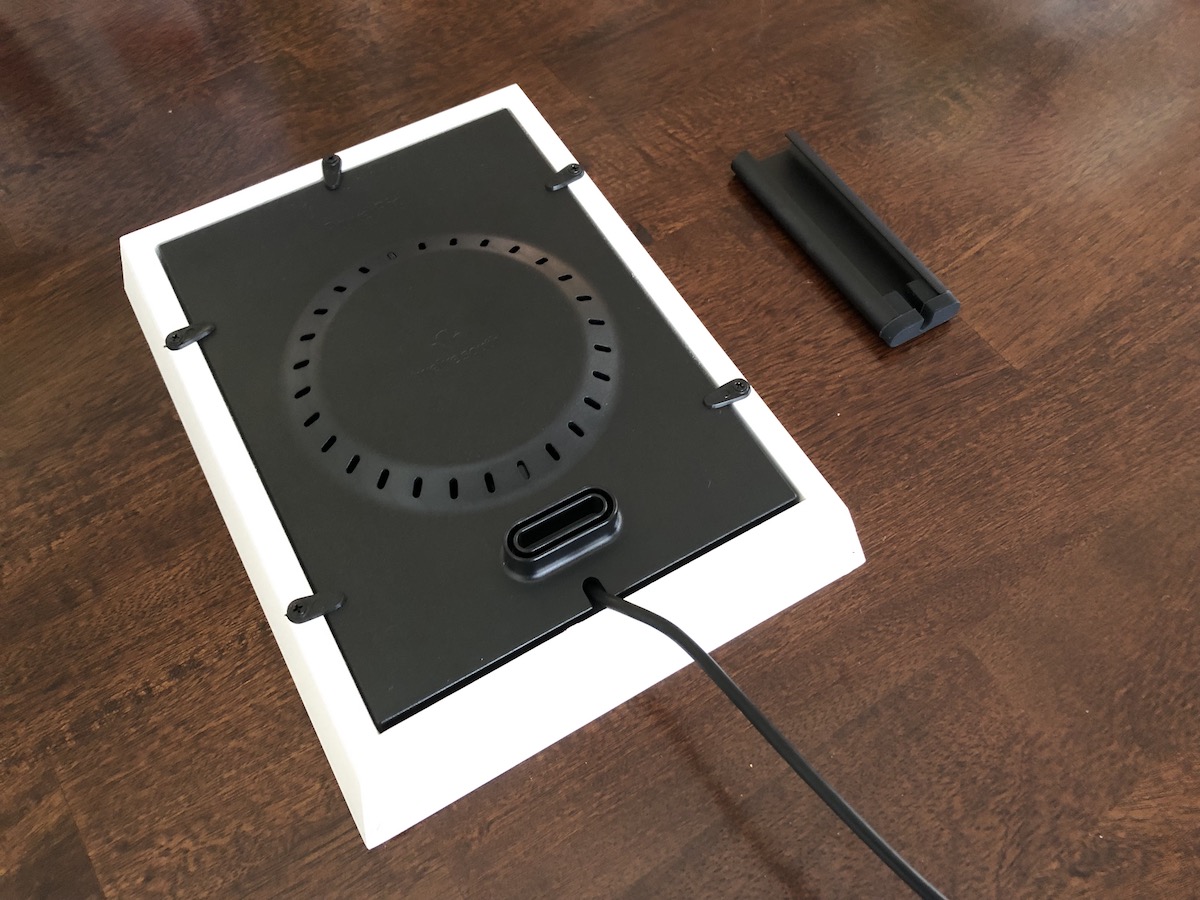 The included cable is a 1.5m USB-C to USB-A cable. PowerPic doesn't come with an AC adapter, so if you want to plug it into a wall then your outlet will need a USB socket, or you can use any traditional wall adapter brick.
To change the image in the frame, PowerPic is built like a regular picture frame. The back has small clips that hold the charging plate in place, and if you swivel these clips away, the plate will disengage from the wooden frame. Even with the added weight of the charging plate, PowerPic didn't feel particularly heavy to me, and the support arm kept the accessory nice and sturdy wherever I placed it.
Click here to read more...
Article Link:
Review: Twelve South Offers a Creative Solution to Wireless iPhone Charging With the 'PowerPic'