macrumors 68000
Original poster
I've recently been getting this popup as I visit the site: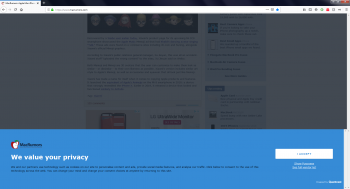 It has come up for me multiple times per session and completely disables the page until you address it. It also tries really hard to make it seem like there's only two options: agree or agree. I've been seeing this type of thing show up all over the web recently, but this one is particularly obtrusive. It's quickly becoming a huge turn-off on coming to the site, to be honest. I have my browser set to delete all cookies once I close it, which I am sure contributes to this continually coming back, but I'm not interested in changing that.
I don't know how many people are getting this, but take this is one person's feedback for what it's worth.