macrumors regular
Original poster
OK, here's a hat-tip to Gamer9430's Photogenic Macs thread.
https://forums.macrumors.com/threads/photogenic-macs.1955506/
Many of us like these "Post your [Mac/Apple-related subject]. I know I do.
And many of us have beat-up older Macs or Apple devices that still boot (whether fully fit or half-witted).
1) So post a pic of a dirty, scratched-up, cracked, duct-taped, band-aided Mac BUT
one that STILL BOOTS to a desktop that will show something pleasing to the eye
(to offset that it's seen better days), or perhaps something relevant to that Mac itself.
2) Laptops & All-In-Ones are easiest to show themselves & the desktop. Towers will need a monitor in the pic (same pic or an additional pic) for the desktop boot requirement. Pathetic Apple keyboards (or mice even) will add visual bonus points
3) This is NOT eBay or craigslist so every single blemish disclosure is NOT REQUIRED to document.
4) Even though this is a PowerPC Forum, 68k pics have been posted in similar threads. I'll leave the Apple model/cpu type open.
5) Please don't post a pic of a stored stockpile of old Macs. Another thread could be started for that
My examples are sure to prove unspectacular, but here goes.
I'll start with my "found-somewhere-outside", abandoned 12" iBook G4 [1 GHz 512 RAM Tiger]
It's dirty, scratched-up with missing keys & funky lid hinge alignment. OK, not the best vid snap of Camilla Luddington, but I'm too lazy to redo. Video was downloaded with Dronemaker's YouTube PPC necessities.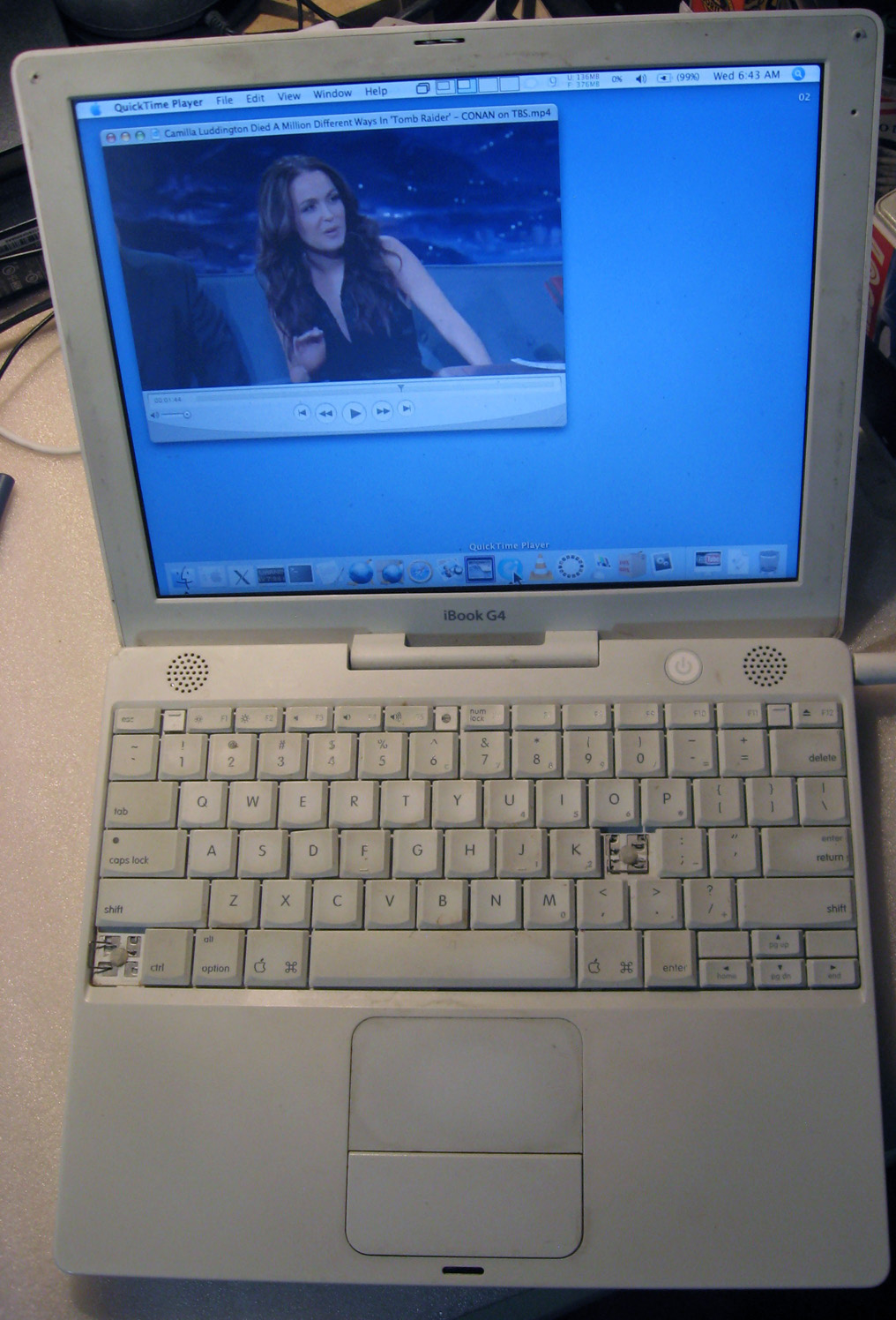 Color Classic with 570 series motherboard upgrade [68040@33MHz 68MB RAM OS 7.6.1]
Originally $10 acquisition from recycle place, didn't turn on. Unknown to both seller & myself, it needed keyboard to do so. This Mac may have fallen off a desk. Cracks at both top corners.
Gouges/scratches on case sides. Horz/Vert monitor alignment currently off. Don't think the CRT is gonna last much longer. Old Netscape can't deal with https websites.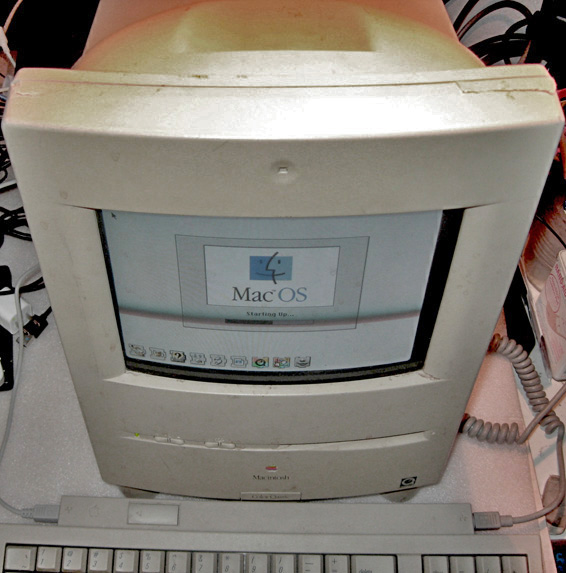 Last edited: