macrumors G3
Original poster
I know dashboard widgets are a somewhat controversial topic, but putting that aside I depend heavily on them including the pre-installed Weather Channel/Yahoo widget.
Basically, here's what is happening. I can add the widget to the dashboard(yes, I've tried deleting it and re-adding it) and it will work perfectly for the default of Cupertino, CA.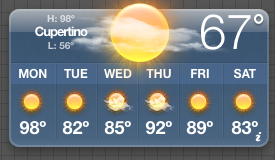 Of course, I don't live in Cupertino, so this information is of no use for me.
Clicking the small "i" in the lower right hand corner would normally allow me to enter my desired city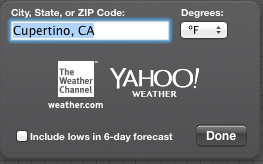 Unfortunately, this is as far as I can get. If I attempt-for example-to type in my zip code here's what I see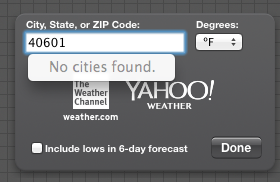 Typing in the city name gives the same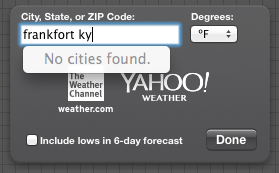 Even switching to nearby larger city gives the same result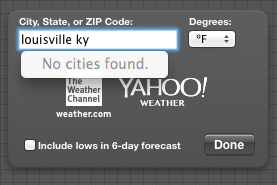 At this point, I can't even revert back to the default of Cupertino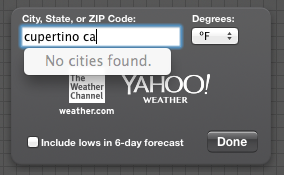 Are any other users of this widget seeing the same sort of thing?