Graphics
Original poster
Staff member

Either version. I ask because it's been my favorite mouse for eight years, but I often hear people complaining about the ergonomics.
I don't try to rest my palm on it; I just hold my hand as if it were more rotund and drag it around. I've never had any issues with it at all.
So, vote and feel free to explain your choice.
Why I love it:

I once had a Logitech mouse that had about 10 buttons, and I thought that was great. With apps like BetterTouchTool, the Magic Mouse effectively has (through gestures) all of these buttons: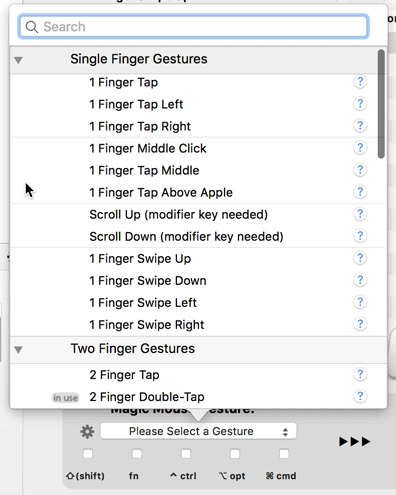 But unlike the Logitech, the buttons are all contained within the capacitive surface, so it has a gorgeous minimal design.
Last edited: