I don't think I have it as bad as some people on here, but I wanted to show you guys my only flaws with my new iPad and see if you think I should get it exchanged. These are the only issues I have, and everything else seems to be perfect. The screen looks great to me, and I'm picky about my displays. I don't think I have the yellow tint at all. This is a 64 GB Black AT&T model.
- Small light leakage in top right corner. Only can be seen when viewing at an extreme angle: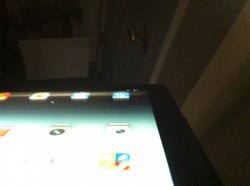 - A bit of backlight bleed in lower left corner: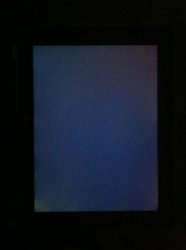 - A tiny chip in the aluminum in the upper left corner. I couldn't even get a good photo of it.