macrumors 6502
Original poster
i lugged this in the 'tube' yesterday, it was about 6pm, just after office hours, i was the odd guy in the tube, luckily i got in the tube at a less crowded station..
US 50.00! A bit expensive for its spec i guess, but after four deals for various machines failed consequently.... I Was not letting this go ... 1ghz, 265mhz ram, 500gb hdd. Its the first model- not the dual.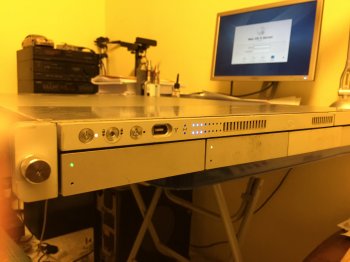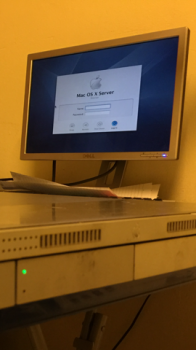 Have i lost my head ? What was i thinking when i went to get this!
Seriously, this the first xserve ive seen !
I ddnt expect it to be so big....
However, the guy who sold it to me does not have the pw nor any install discs, i guess he is making a quick buck of the items his office is ridding of...
I am guessing that its os x server 10.4 ( if there is a tiger version) if it is, can i use the normal 10.4 retail disc to reset its pw? I tried but it stopped at the grey apple logo... Or i need the server os x to reset the pw.
Saw this , but dont know if its the retail discs or the server version, which iis required.
https://discussions.apple.com/thread/2116105?start=0&tstart=0
Any guide will be much appreciated.
Btw, this thing can compete with a vaccum cleaner!
Last edited: