Bit disappointed at the 3.8GHz 8-Core model I just ordered only getting just 1141/7006 - I get 1089/4373 on my current 2017 iMac.

Benchmark results for an iMac (27-inch Retina Mid 2017) with an Intel Core i7-7700K processor.

The SSD speed will make up for it I guess compared to the 3TB fusion card (200MB peak read/write for large files....)
Look at it this way - you just got the equivalent to an 8-core iMac Pro for a lot less!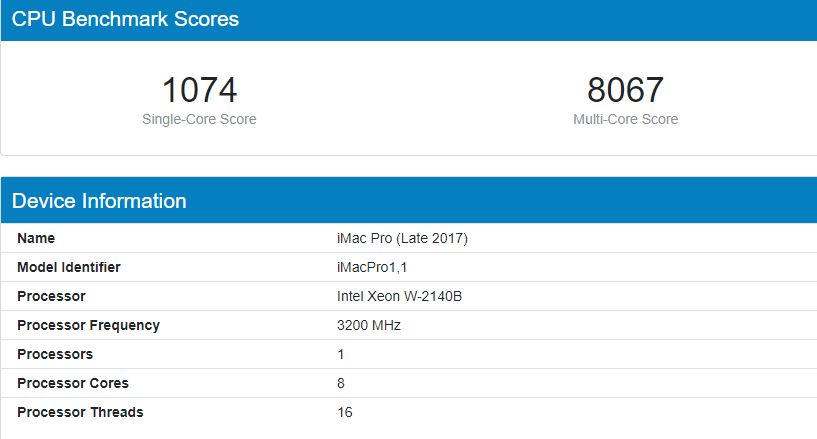 Now you can see why they dropped the 8-core iMac Pro