macrumors 68020
Original poster
Mostly a PSA (public service announcement) - this probably also applies to the 61W USB-C charger as well.
I decided to spin off a new thread for better visibility - the original thread of discussion was
https://forums.macrumors.com/threads/12w-charger-for-ipad-pro-9-7.2012895/#post-23877702
.
With the new Touchbar MacBook Pros now being widely available, I was able to purchase the 87W USB-C Charger to test it against the 12.9" iPad Pro to see if there was any chance it could also fast charge.
The charger had the following output specifications: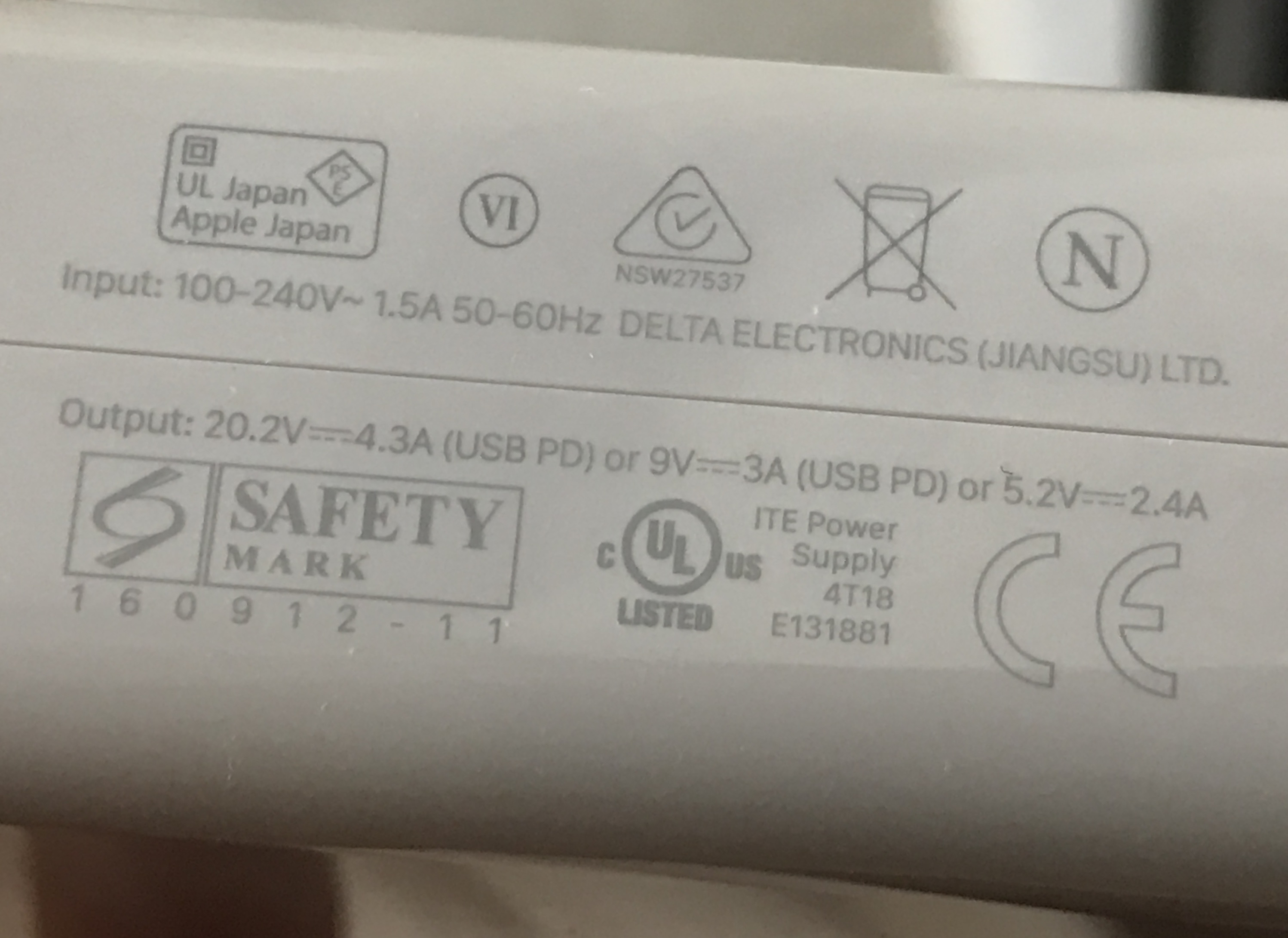 As can be seen, there is no apparent support for the 14.5V / 2A charging needed to achieve 29W speeds on the 12.9" iPad Pro.
To confirm this, I ran two tests against the 29W charger I have, using the official USB-C to Lightning cable from Apple. My testing methodology was to drain the iPad Pro with GFX Bench Metal's Battery test, running it several times. In the 0% case, I effectively drained the iPad Pro until it shut itself off. These are the results:
87W USB-C Charger
37% to 54% in 31 mins, 17% in 31 mins or 0.55% / min
0% to 38% in 60 mins, or 0.63% / min
29W USB-C Charger
36% to 52% in 18 mins, 16% in 18min or 0.89% / min
0% to 56% in 60 mins, or 0.93% / min
Charging speeds are not linear, explaining the differences in the calculated averages for the same charger.
However, it is clear that the 87W charger does
not
charge at 29W. I'd need to test against a 12W Charger to confirm if the 87W USB-C charger is running at 5.2V / 2.4A (~12W), but otherwise it looks like if you own one of the newer MacBook Pros you can't rely on a do-it-all charger for maximum charging speeds. Pretty disappointing IMO.
Last edited: