macrumors newbie
Original poster
My Apple Watch Sport started having a screen problem 3 days ago. It started with a small black dot on the top centre and is progressively getting larger and larger. The top left the screen also stopped displaying anything.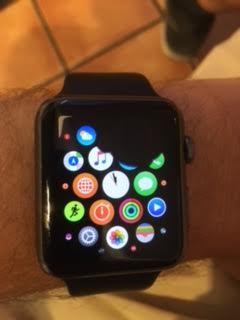 The watch has a few dings and scratches (which I imagine are typical for 14 months of daily use) but to my knowledge hasn't suffered any hard impacts.
Has anyone experienced this?
The watch is 14 months old, bought in Germany, so the full 1 year warranty is over. I am left with the more limited 2nd year warranty and Apple's mercy.
Last edited: