macrumors 68000
Original poster
Hi guys,
Since updating to iOS 12 on my iPhone 6 Plus, I've noticed that the status bar clock on the top of the screen does not update all the time.
It seems like it sometimes get frozen and updates every 2 minutes.
As an example, you can see in the screenshot below that the actual time is: 10:20 but the status bar shows 10:19.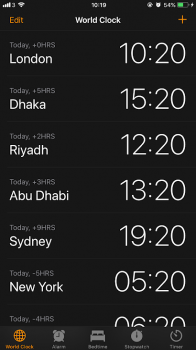 It doesn't happen all the time but I've noticed it happens quite often as someone who relies on a live clock time. And yes, my time is set to set automatically. Toggling this on then off would force-update the time to the correct time, but the problem keeps recurring.
Would be great to know if any other users have this issue?
Thanks