macrumors bot
Original poster
Apr 12, 2001
62,097
28,033

China in the second quarter became the biggest iPhone market in the world, overtaking the United States for the first time in history, based on data analyzed by global market research company TechInsights (via
The Elec
).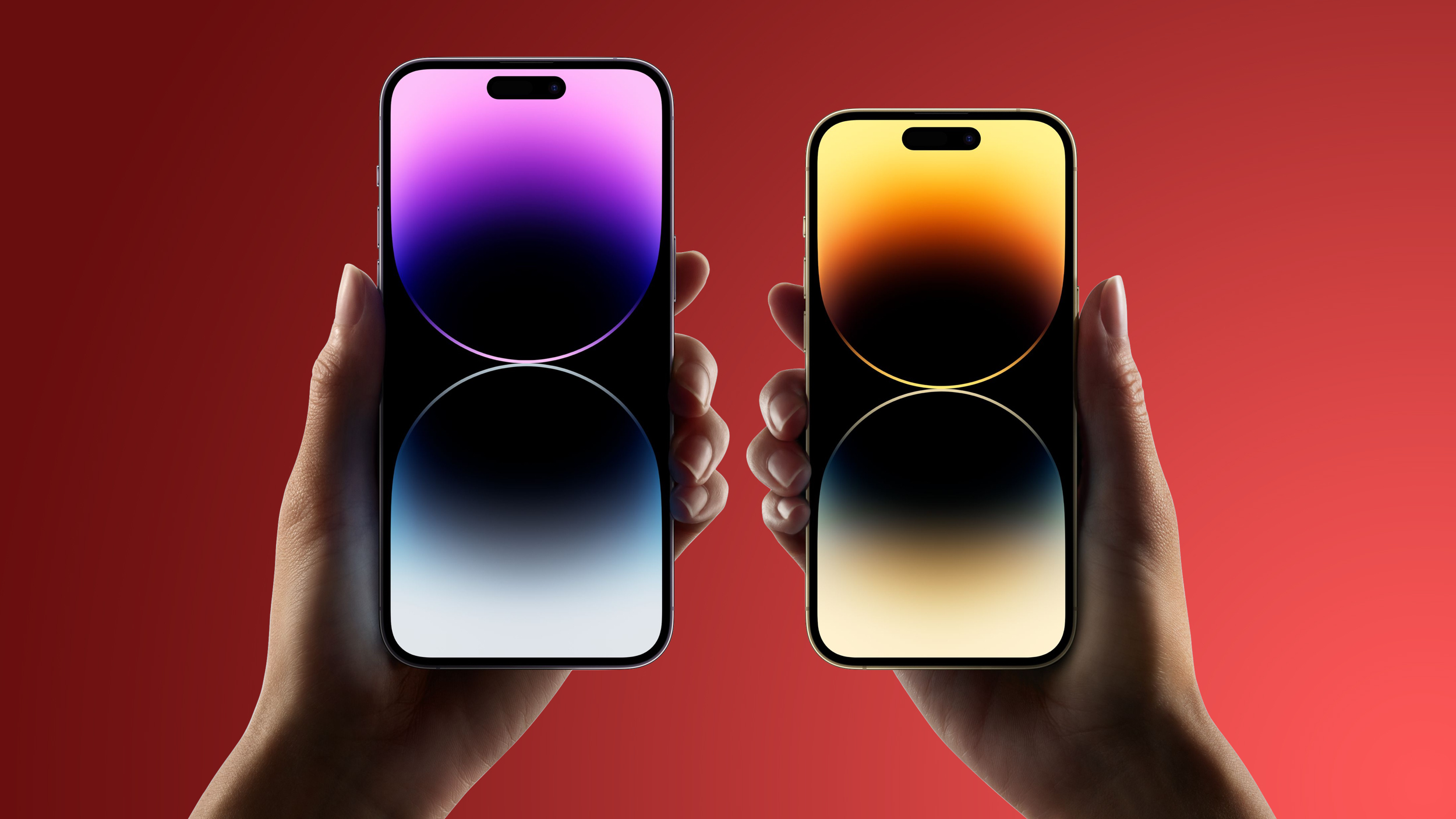 According to the research firm's Global Shipment Report, China accounted for 24% of all iPhone shipments in Q2 2023, while the U.S. market accounted for 21%.
The sluggish U.S. smartphone market in the second quarter is said to have been due to the psychology of consumers delaying the purchase of new phones in anticipation of new iPhone models launching in the second half of this year. However, TechInsight said its results at the same time reflected "China's [growing] economic power, the burgeoning middle class, and the premium phone preferences of Chinese consumers."
iPhone 14 Pro Max Was Best-Selling Model
Asian consumers have long been known to prefer larger-sized smartphones, and a separate analysis suggests this factor may have boosted overall sales of iPhone 14 Pro Max models. According to Omdia's
Smartphone Model Market Tracker for 2Q23
, in the January-to-June period, Apple's iPhone 14 Pro Max shipped 26.5 million units globally — the most out of any model from any manufacturer. The iPhone 14 Pro came in second place with 21 million units.
There were no devices from Chinese manufacturers in the top 10, following double-digit declines from 2022 due to a slump in the mid- to low-end smartphone market.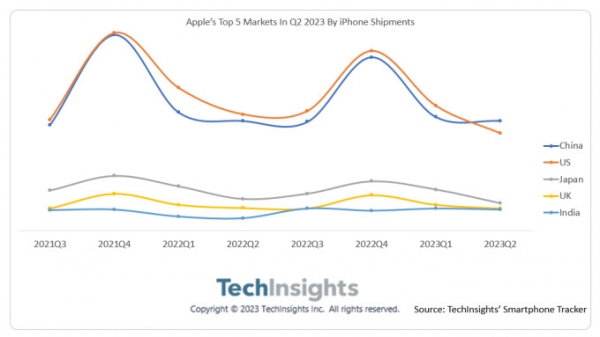 Last year, the iPhone 13 was the bestselling device on the market, indicating a preference among consumers for entry-level rather than top-end devices. The landscape appears to have changed since then, with successive smartphones offering incremental upgrades over wholesale changes and a growing malaise among consumers pushing them to higher-end models.
That trend is expected to continue, and Apple will likely milk the situation this year by further differentiating between its iPhone 15 and iPhone 15 Pro lineup. Not only is Apple expected to make its new, more powerful A17 processor exclusive to the iPhone 15 Pro, the company is also expected to segment its higher tier options by reserving periscope zoom lens technology for the top-end iPhone 15 Pro Max as a standout feature.
Article Link:
China Overtakes U.S. to Become Biggest iPhone Market in Q2 2023
Last edited: