Hi forum people!
I am really hoping you'll be able to help me.
In all my years of updating to betas, never had any problem, until this one, so I'm a bit perplexed as to what's going on.
Repeated failure shows as "
An error occurred applying the software update
".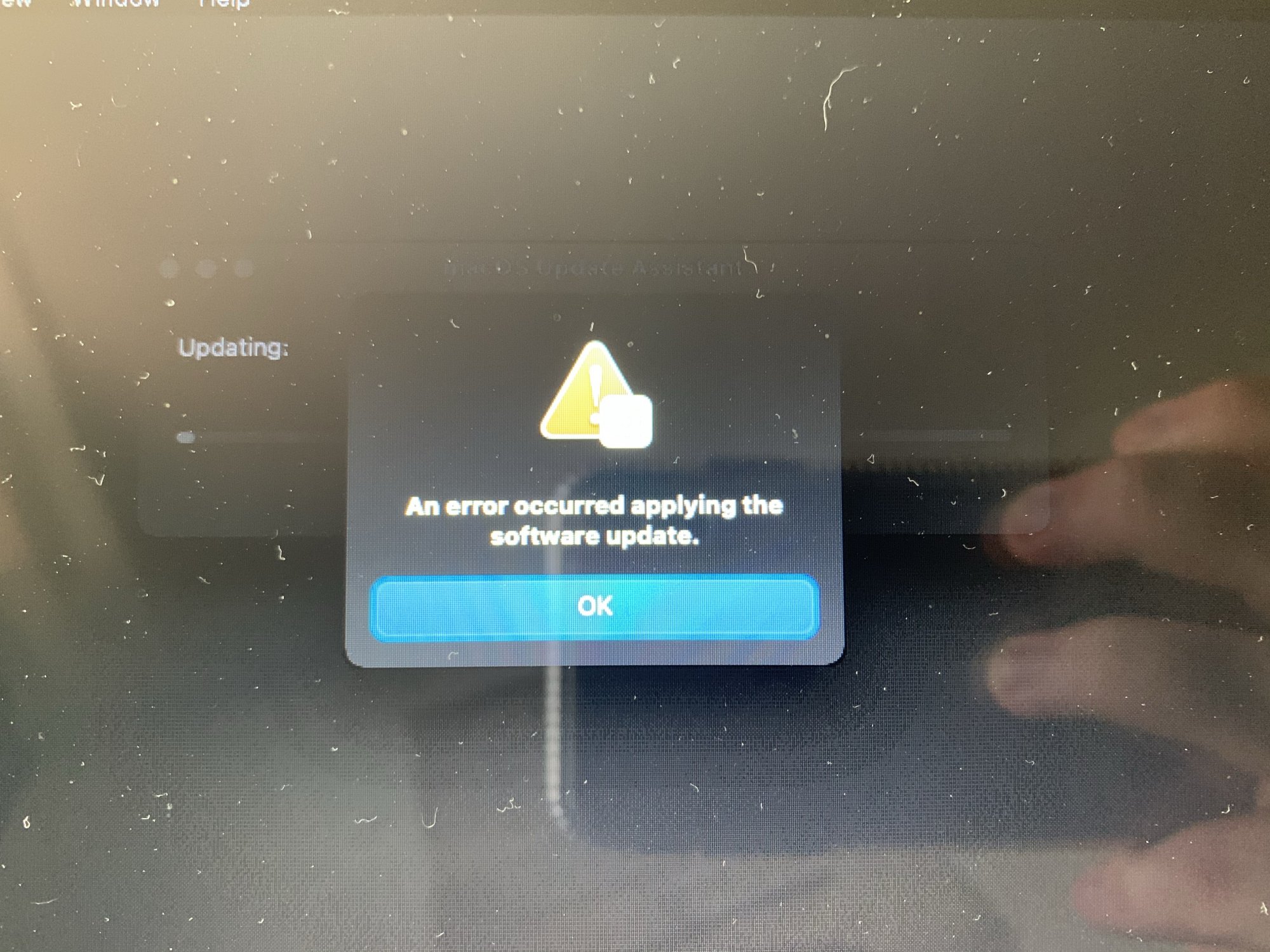 MacBook is a mid-2014 MacBook Air, model
A1466
.
When restarting the Mac, it just falls back into updating and creates a never ending loop.
Any help is appreciated!
Ry