macrumors 604
Original poster
The iPhone Simulator that comes with the iPhone OS 2.2.1 SDK is the last version to secretly have shipped as a Universal Binary; so that it works on PPC machines running Leopard.
This is how to get it to run:
1. Find the SDK. The name of the disk image released by Apple is
iphone_sdk_for_iphone_os_2.2.1_9m2621a_final.dmg
.
2. Mount the image and open the
Packages
folder.
3. Open
iPhoneSimulatorPlatform.pkg
using Pacifist and tell it to "install" the package.
4. In Finder, go to
/Platforms/iPhoneSimulator.platform/Developer/Applications
and finally launch
iPhone Simulator
.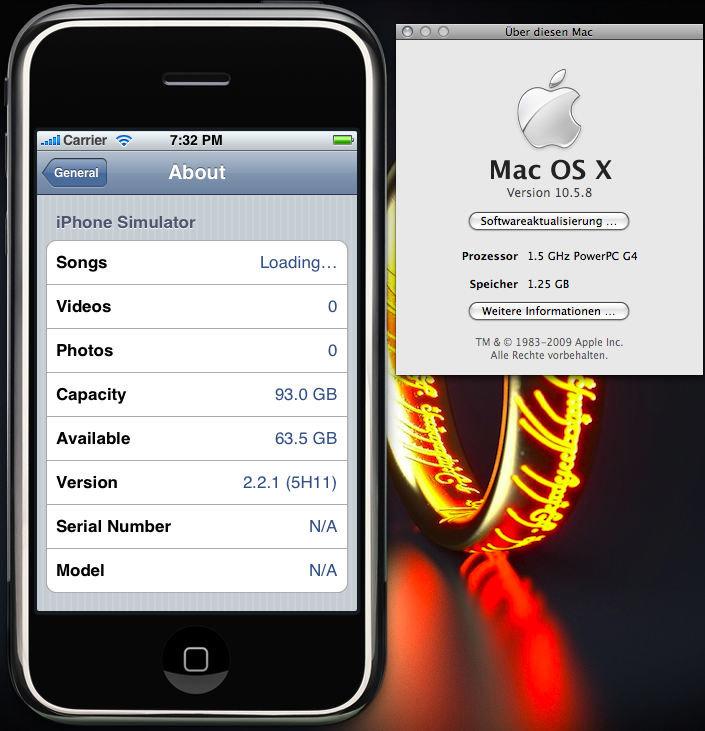 5. Have fun surfing with Mobile Safari or whatever
edit: Removed link. Better be safe than sorry.
Last edited: