Hi everyone, I am new to MBP and I have the following issue with my non-Touchbar 2016 MacBook Pro - when I shut it down completely (through the menu) it still drains the battery at the rate of approximately 1%-2% every 24 hours. At first I thought it was normal behavior to lose the charge at that rate but when I tested my wife's 2015 MacBook Pro it did not even drop 1% over 48 hours while it was shut down. I am reaching out to Macrumors community with similar 2016 MBPs, can you test and see if your battery drains slowly when you completely shut your MBP down for a day or two? Is this behavior normal? If it is then why it's not happening on 2015 MBP?

According to the research ( http://batteryuniversity.com/learn/article/elevating_self_discharge ) Li-ion batteries self-discharge rate should be around 1%-2% per month and not per day (see attached screenshot)! Since I only have 2 MBP machines I obviously have limited data so if anyone could confirm their self-discharge rates when your MBP is completely off I would really appreciate that.

One thing to note is that I have bootcamp installed on my machine and I wonder if that somehow impacts the battery.

Thank you everyone for your responses.

P.S. I did battery calibration, SMC reset, power nap turned off etc.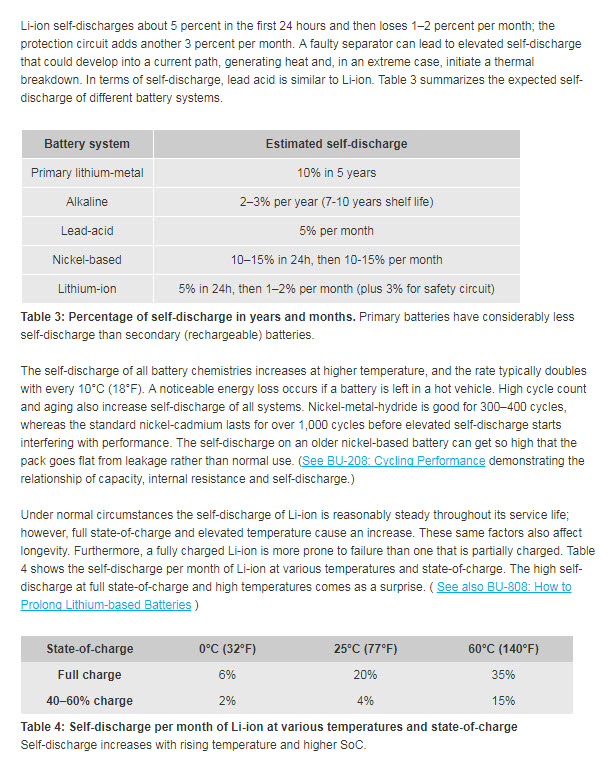 Last edited: