Is my MBP 2018 (2.9GHz 32GB) about to explode? See what I just noticed today: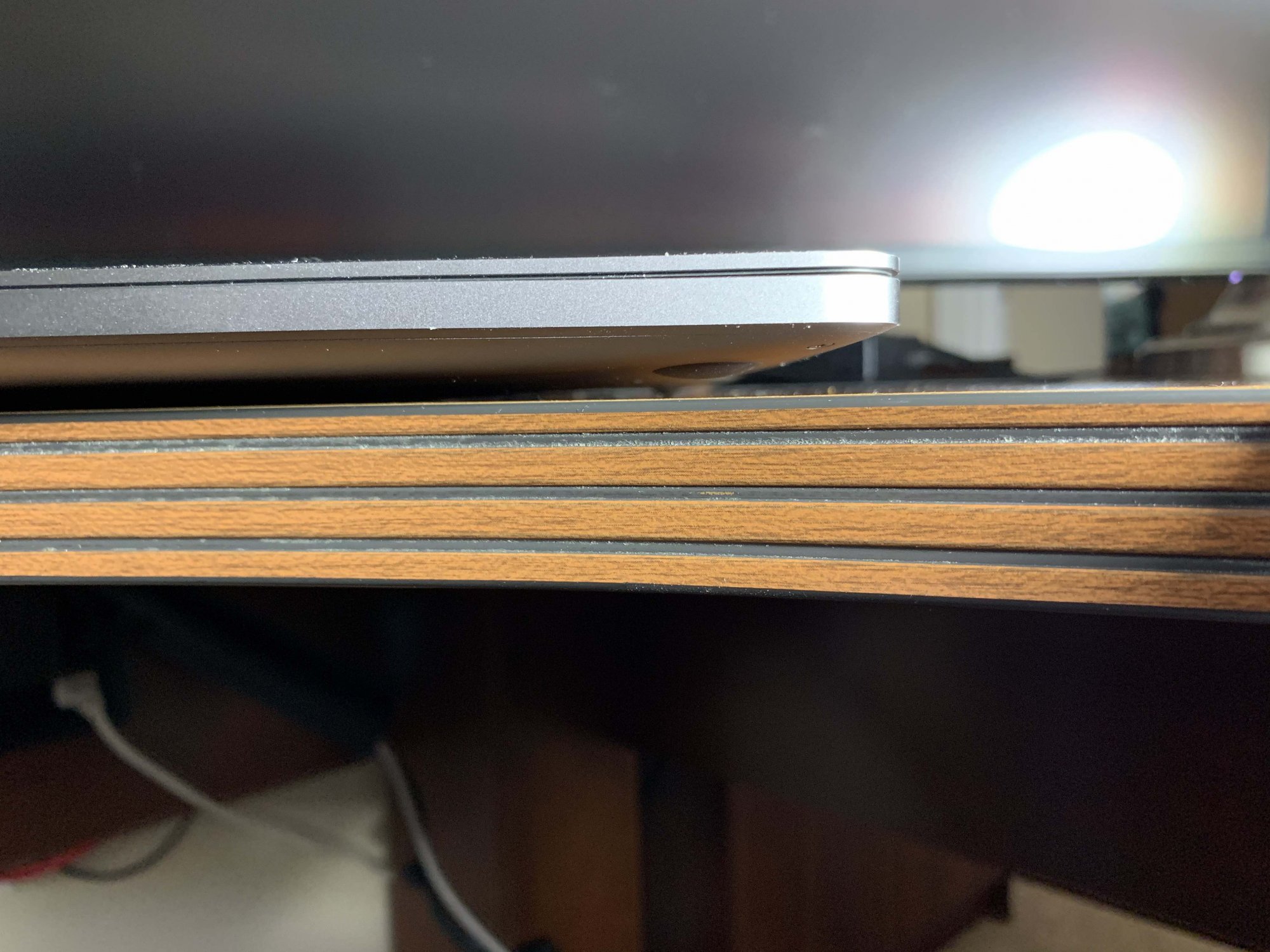 I have most of the time the MBP connected to its charger, closed and used with an external monitor and keyboard/mouse.
Is my case unique or are there other reports of MBP2018 swelling after one year of use?