macrumors bot
Original poster
Apr 12, 2001
59,299
23,284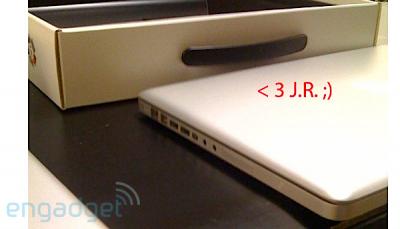 Engadget posts
two photos of what appears to be the new MacBook Pro. The new Macbook Pro has a black bezel similar to the iMac. Also, of note is that there are no mouse buttons on the MacBook Pro trackpad.
...that "metal and glass" enclosure now houses an NVIDIA GPU, but no FireWire 400, and video-out is apparently through a connector "more compact" than MicroDVI.
There are said to be two NVIDIA GPUs inside, indicating both integrated and discrete graphics chipsets.
Article Link