Administrator
Original poster
Staff member
Sep 19, 2002
39,007
5,679

Most MacRumors members are helpful people. They come to the rescue of people with problems in the Mac community and save each other time, trouble, and money. Now we're going to take it to the next level and apply that spirit to the real world community. How? By asking everyone to
donate blood
this month or next month. By donating blood at your local donor center you will help people who need blood to survive or to recover from injury or illness.
The
MacRumors Blood Drive
was proposed and planned by forum member
ShaunPriest
. MacRumors wholeheartedly supports the effort. It's easy to be a hero and we ask everyone eligible to join our effort and donate blood.
Why should you donate blood? Because
one hour
of your time during the next 2 months can change someone's life immeasurably. The need is great and it's an ideal way to "pay it foward" - help others just as others may help you if you ever need blood. Donating to charities is one way to help people in need but no amount of money can replace a unit of blood when it's needed. You'll probably help somebody in your own neighborhood!
How to participate in the MacRumors Blood Drive:
1. Donate blood in May or June!
Pick a day in May or June when you can spare that hour. Then donate blood, platelets, or plasma.
​
2. Let us know about it!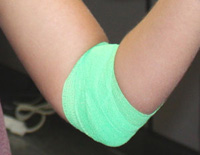 Blood donation is a selfless act. The reward is a huge amount of personal satisfaction that's hard to describe and more than outweighs the inconvenience and any minor discomfort.
But... we want to add to your reward by giving you a well-deserved pat on the back.
So... after you donate you'll get an arm bandage. We want to see it! Take a photo of you arm with the bandage on, then post it in this thread. If you donate blood but don't get a photo, tell us about your donation anyway.
Please mention if you're a first-time donor. We hope to have both regular donors and new donors respond to our call to action!
​
3. Spread the word!
Convincing someone else to donate blood adds to the supply just as much as donating yourself. Not everyone is eligible to donate blood, but even if you can't donate please support our efforts.
Put this line in your forum signature to show that you support our efforts:


:) [color=red]I support the [thread=907650]MacRumors Blood Drive[/thread]![/color] :)​

It'll come out as follows, with a link to this thread:


I support the MacRumors Blood Drive!

​

Encourage people you know to join our Blood Drive. If you convince a friend or family member to donate, take a bandage photo of their arm and post it here!
Important: If you want to discuss the controversies about FDA blood donor criteria or the equivalents in other countries, or if you aren't a supporter of blood donations and want to discuss it, post in the
Give Blood!
thread, where these issues are already being discussed. This thread is for celebrating the participants in the MacRumors Blood Drive.
See also the
MacRumors Blood Drive announcement
and its
discussion thread
.
Last edited: