macrumors G4
Original poster
Jun 27, 2007
10,834
14,463
FYI, the new iPad Pro has so many strong magnets that you can hang it on a vertical metal surface. It feels like a moderately strong hold, too.
I imagine this would also work on a fridge. I meant to try it on my fridge last night, but forgot, but it sticks to the heater in my office just fine, lol. So does the Apple Pencil. Only thing I'm not sure about is if the camera bump would get in the way, but I don't have a big enough flat surface to try it on at the moment (the vent slots are uneven). Also this works in the folio case as well, which eliminates the camera bump. Here is my 12.9" model hanging in my office, without the case on: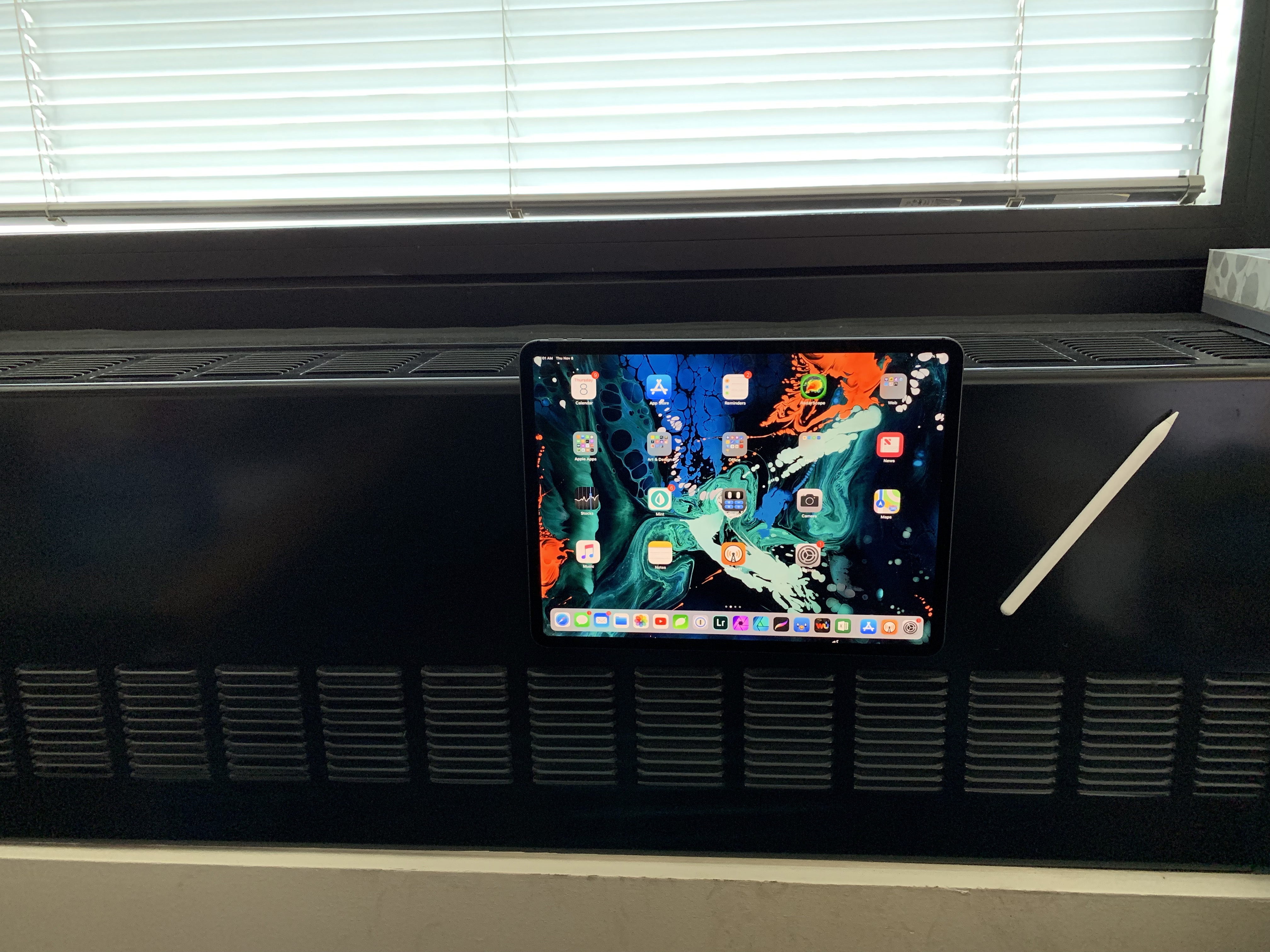 EDIT: Tested it this evening and it does attach to refrigerators as well, lol. I was hesitant to try it because those steel handles are what cracked the display on my Series 0 Watch exactly two years ago today on the presidential election day.
Last edited: