macrumors regular
Original poster
So I just found my watch has a small bulge on AMOLED screen.
It seems like internal parts has poked the panel away from the inside. :roll eyes:
There's no problem on screen operation, but it just bothers me.
I'm going to visit apple store near my home to surprise a genius.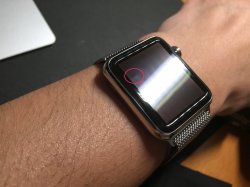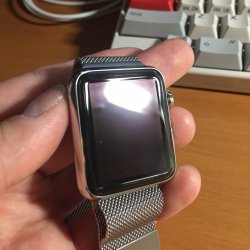 42MM SS with Milanese Loop
Last edited: