macrumors newbie
Original poster
Hi there!
My name is Andy and I'm the developer of Better Battery 2, an app for monitoring battery stats of your MacBook's battery and recording all these data as well as the battery- and usage time of your notebook. Better Battery 2 is an essential App for all MacBook users, it's living in the menubar and all the collected data is stored exclusively on you MacBook!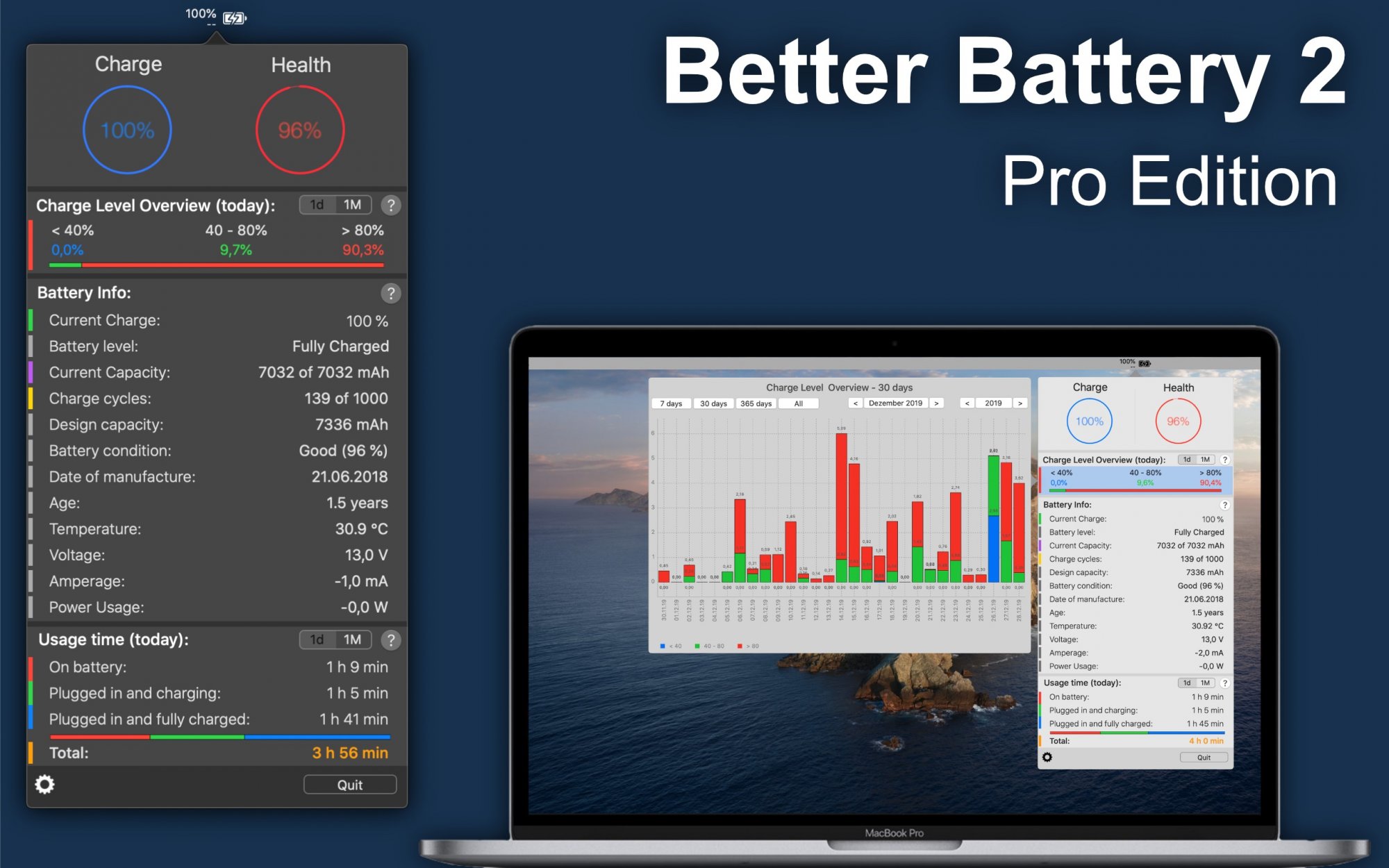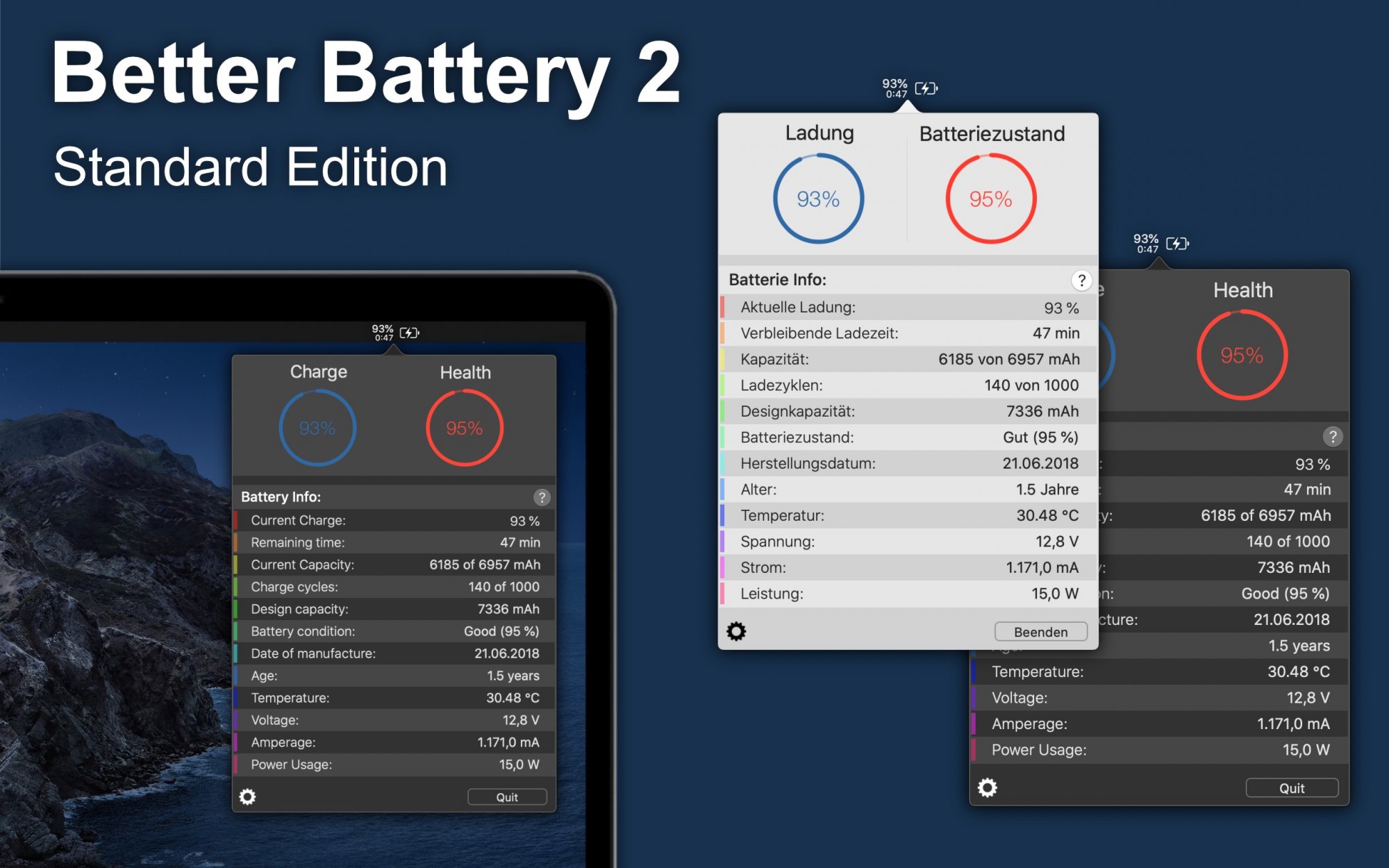 The Standard Edition is free and provides basic infos about the battery of your MacBook. The Pro Edition (available as InApp purchase) offers a lot of more features, informations and charts. You can test the Pro Edition 30 days for free.
Mac App Store Link:
Better Battery 2
Please try my App and I really hope you like it.
Thanks!
Last edited: