macrumors god
Original poster
Staff member
It's too bright, is there a darker option?
We've made some changes to improve this, and we are looking into a darker option as a possibility.​
I can't login
If you had an existing account and can't login, please reset your password. If that doesn't work or you don't get the email, please
contact support
.
​
Can I have an avatar?

Yes, everyone gets an avatar.
​
Where are my Subscribed Threads?
I don't understand why I'm getting certain notifications
Alert Preferences
lets you specify which notifications that you will get alerted to. An "alert" puts a small notification at the Flag icon on the top right of the forum page.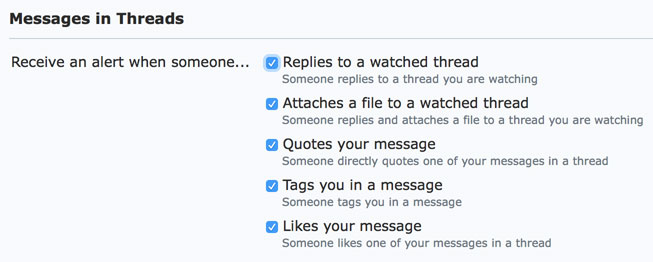 Preferences
allows you to specify when you Watch a thread and if you get emails
​
I Keep Getting Emails I don't want
1. Turn off the individual subscription by clicking on the unsubscribe link in the email. There is also an option to unsubscribe to all thread emails.
2. Uncheck the "and receive email notifications of replies" in
Preferences
.
​
Where is Spy?
It's too narrow on my large monitor
There is a small toggle icon on the bottom left that will widen it to full width.
​
Can I exclude forums from New Posts?
Can I view more posts per page?

We are looking into adding these features back shortly.
​
Is there a Desktop version I can view from my iPhone?
There is only one version. Right now, there is no way to request the full sized site on your iPhone
​
When can I see updates?
Last edited: