macrumors Core
Original poster
May 5, 2008
21,430
24,941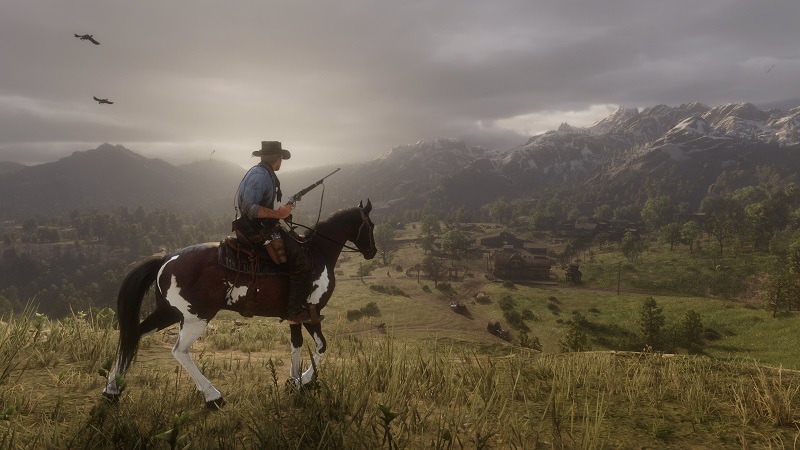 Red Dead Redemption 2
​
Just got it for PC, impressive animations. Note I bought it at Rockstar which is/was running this game on sale. It releases tomorrow on Steam, no price listed. I might assume it won't be on sale there.
Update:
No sale at Steam.
I've played a little of the original on xbox. So far so good. There is an online mode I've yet to try, right now playing Story Mode. Anyone partaking? What do you think?
What I remember from the original RDR is that it was an open world game, ride around the landscape and interact. In this case for RDR2, story mode, so far it is completely guided by the story. Is this the entirety of Story Mode?
Is there no open map solo play for RDR2?
Please tell me about online mode. Does this take the place of open world as compared to the original? I'm in a gaming clan who is currently playing this online, but I've not really talked about it yet in our Discord channel. My understanding is that you can go online and join a posey for some adventuring. I'd love to hear your impressions of the game.
Thanks!
Last edited: