macrumors 6502a
Original poster
Hi all,
I'd like to announce Marcher, a step counter Apple Watch complication.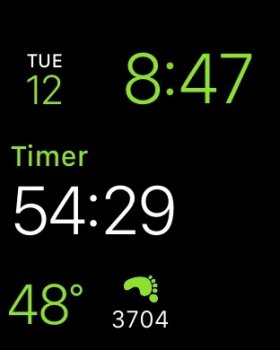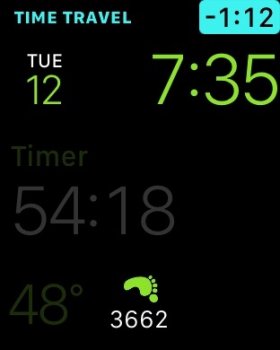 I couldn't find a simple watch complication that showed steps with a nice icon, so here is Marcher. It shows steps every day and resets overnight for the next day. Updates occur every 10-20 minutes and use the internal step counter of the watch, so do not rely on your phone being available. There are similar complications available on all watch face types. As updates occur, they are loaded in to time travel, so you can look back over the day and see previous step counts.
The app lists at $1.99 and is available in the app store now.
https://itunes.apple.com/us/app/marcher/id1053711438?mt=8
.
Feedback is appreciated. If you do get the app, and see any problems, I'd love to hear from you before you post negative feedback. There are a couple bad reviews on the app store, but the beta testers liked the app and it worked well for them.
To start things off, here are 5 promo codes. You know the rules... please post up if you use a code so others know.
6KRA6MY4RJTL - Used
A9YXT3LWXPJH - Used
XNK47WFPHTFK - Used
PWMM6X4FPH36 - Used
H7KPW34J7NP4 - Used
Thanks for checking out Marcher!
Last edited: