macrumors bot
Original poster
Apr 12, 2001
61,521
27,063

Intel today
announced
Thunderbolt 5, the next-generation version of the connectivity standard present on all Macs and iPad Pro models, promising significant improvements in connectivity speed and bandwidth.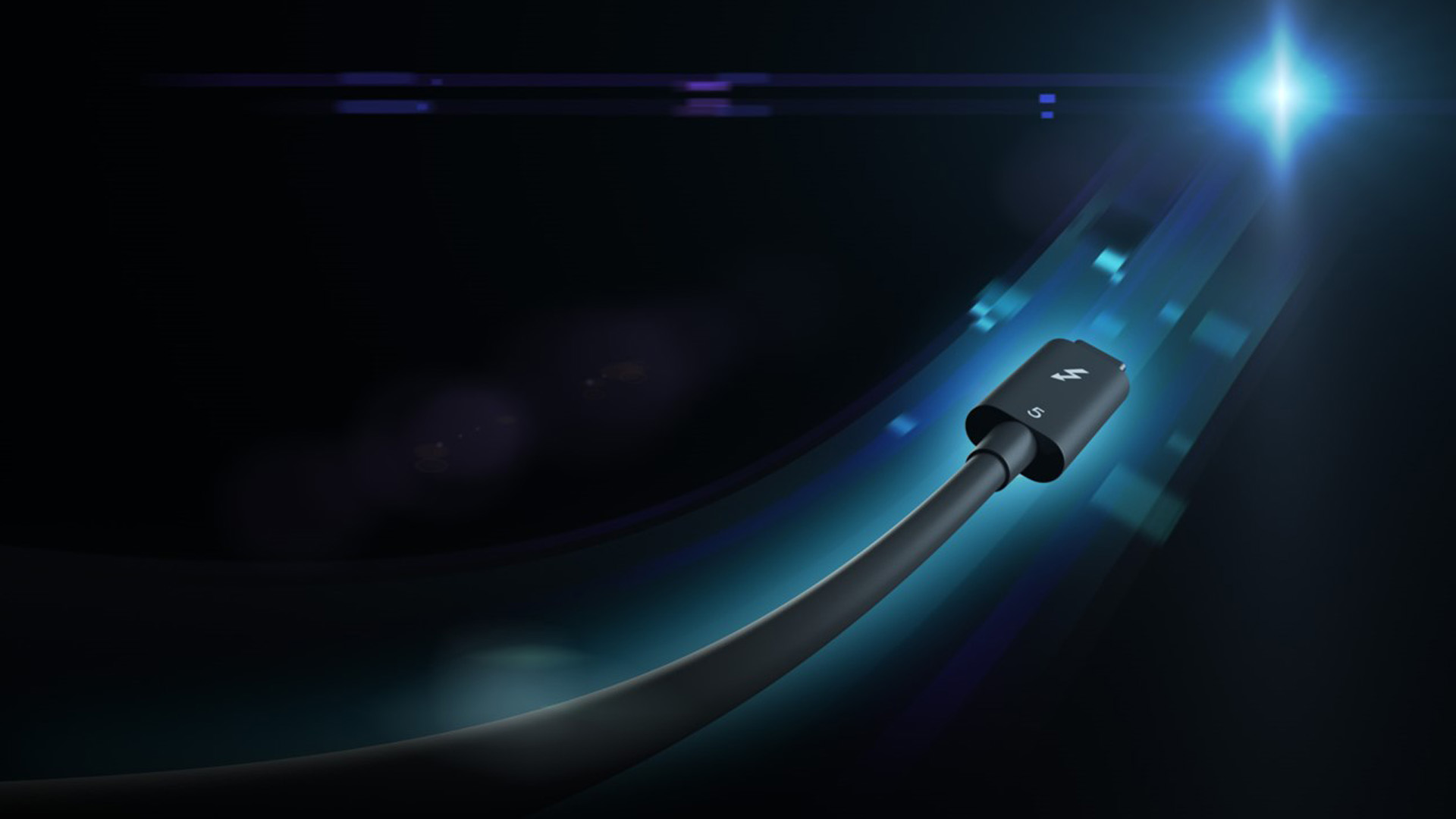 Thunderbolt 5 delivers 80 Gbps of bi-directional bandwidth and, with Bandwidth Boost, can provide up to 120 Gbps for video-intensive usage. This enables considerably better display support, allowing for more and higher-resolution displays with higher refresh rates. Thunderbolt 4 has maximum speeds of 40 Gbps, making Thunderbolt 5 a significant improvement of at least double the bandwidth.
The latest specification also features double the PCI Express data throughput and double the bandwidth of Thunderbolt Networking. It also uses a new signaling technology, PAM-3, to increase performance with printed circuit boards, connectors, and passive cables.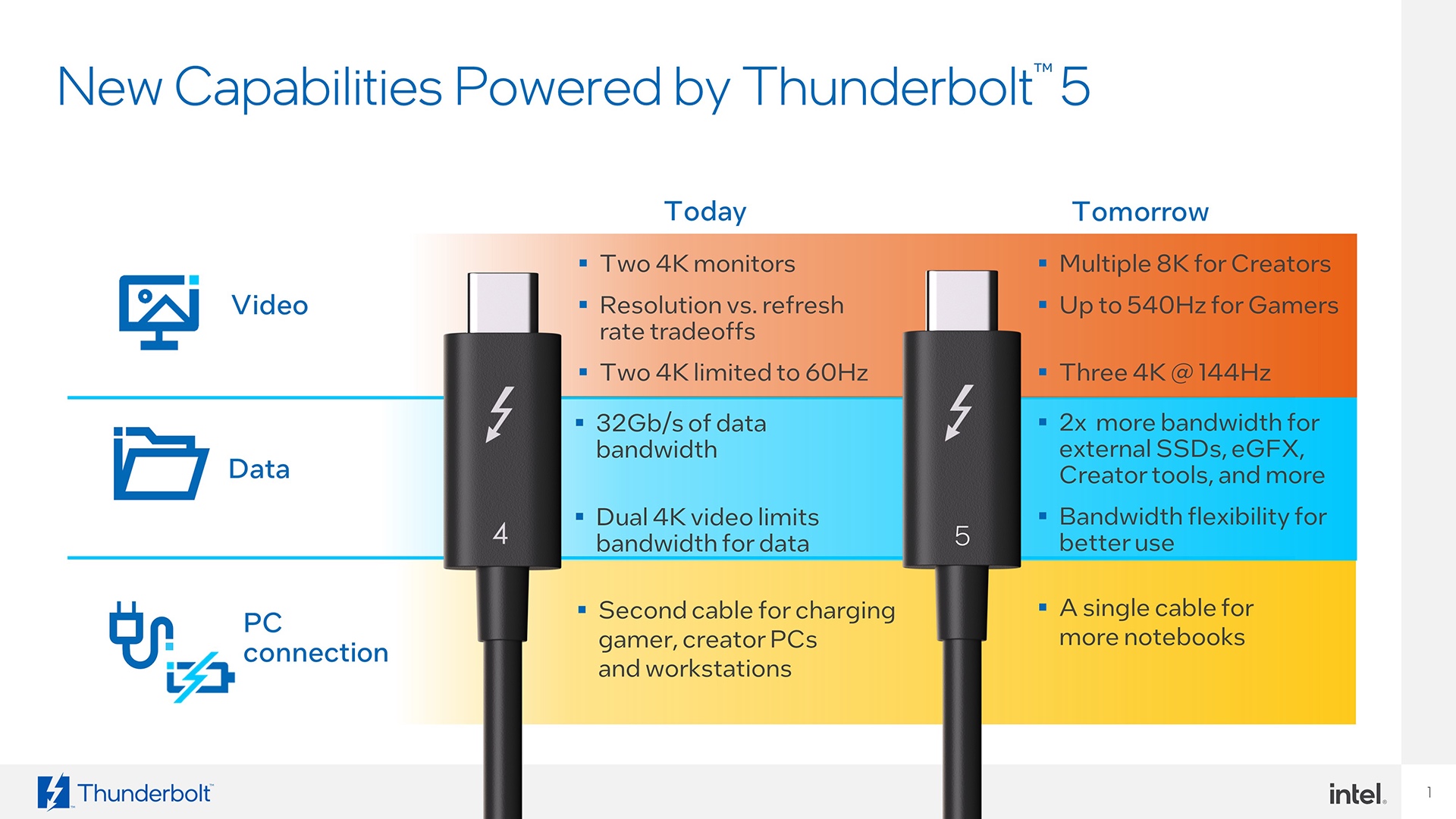 Thunderbolt 5 continues to be built in industry standards such as USB4 V2, DisplayPort 2.1, and PCI Express Gen 4, enabling it to be compatible with previous version of Thunderbolt and USB. Computers and accessories that use Intel's Thunderbolt 5 controller are set to become available starting in 2024. It is highly likely that Thunderbolt 5 will come to future Apple devices.
Article Link:
Thunderbolt 5 Announced With Up to 3x More Bandwidth