Yes, it's finally out-
http://atari.vg-network.com/tigertheme/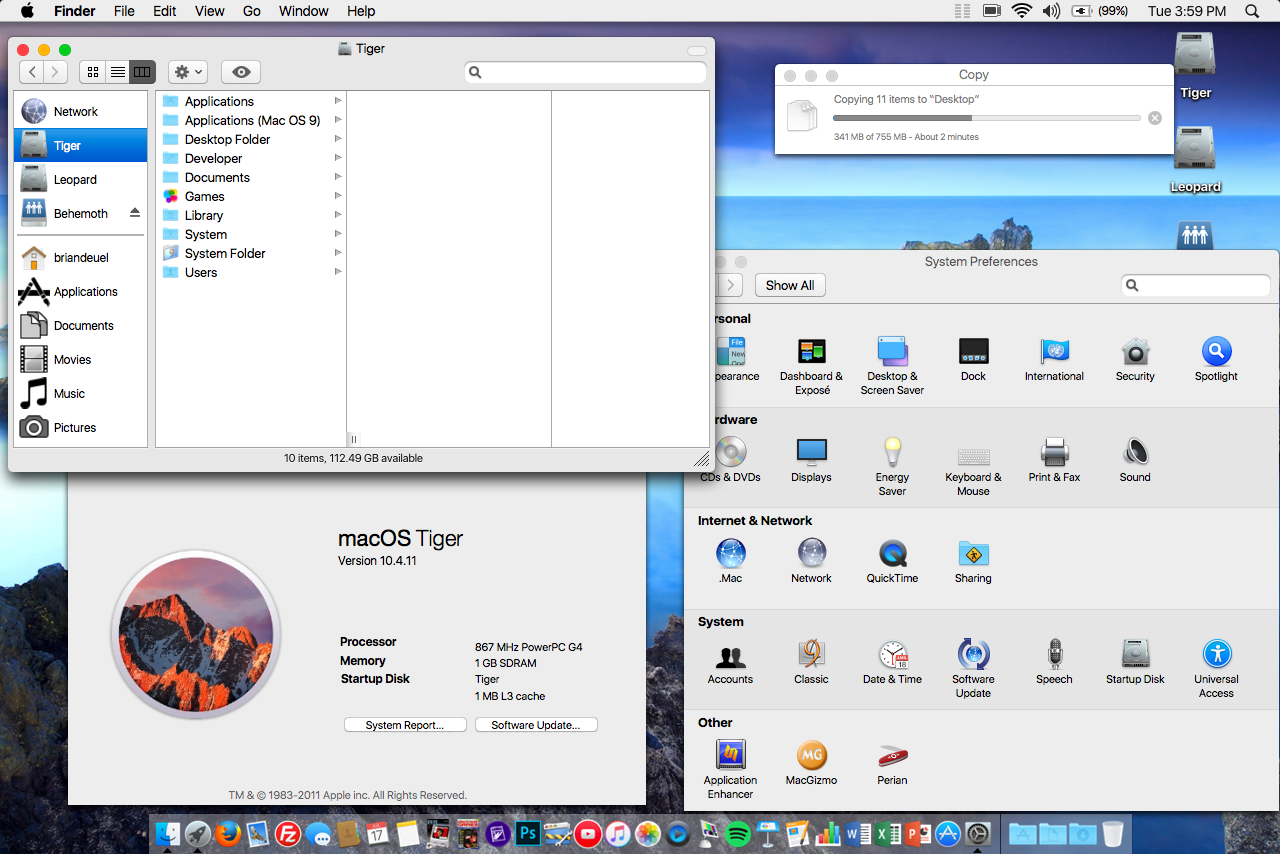 PLEASE read the readme completely before installing. Instructions, credits, thanks, etc are all included in that file.
This theme isn't completely... um... complete, but much of the heavy lifting is finished. Now it's just a matter of filling in the little nooks and crannies that still need theming, and correcting any issues that may have been missed.
Installing icons will require using CandyBar 2.6.1 for now. There are just too many icons to change, which precludes the use of a script to do so. I have included the iContainers for use with CandyBar to do so. These will also theme the Finder sidebar icons.
I left wallpaper out of this release, due to the lack of resolution independence in Tiger. There is a way to blur and install the right size wallpaper for the login screen, so if anyone wants to know how to do it, just ask here.
If anyone wants to take on putting a better installation process together, by all means go for it!
Please use this thread to report any problems, ask for help, comments, or any other issues that may arise...
... and enjoy!
Last edited: