macrumors 6502a
Original poster
When I first got the 15" TouchBar (This is the 256GB version), the battery life was terrible. I got under 3 hours. Then I loaded up my software, installed the latest updates from Apple and I got very good battery life.
The odd thing is that it keeps getting BETTER.
Now what you do and how you do it obviously has a HUGE impact on battery life, but at this point I'm starting to feel like this thing is giving my Air a run for the money and it's clearly bested my previous 2015 15" rMBP for battery prowess. The new Touch Bar MBP continues to exceed all of my expectations, Apple...now give me back my SD slot for crying out loud!
On an unrelated note...
I picked up the Logitech K811 illuminated wireless keyboard and it's a great little addition. I don't know why Apple is sleeping and not releasing a touch bar illuminated keyboard, but until it comes, this does a great job and also works with 3 other devices at the tap of a button. There are TWO VERSIONS, so be sure to order the K811 model for Mac.
Cosmetically it fits nicely with the Mac look with a color in between space grey and silver. Works perfectly and looks great.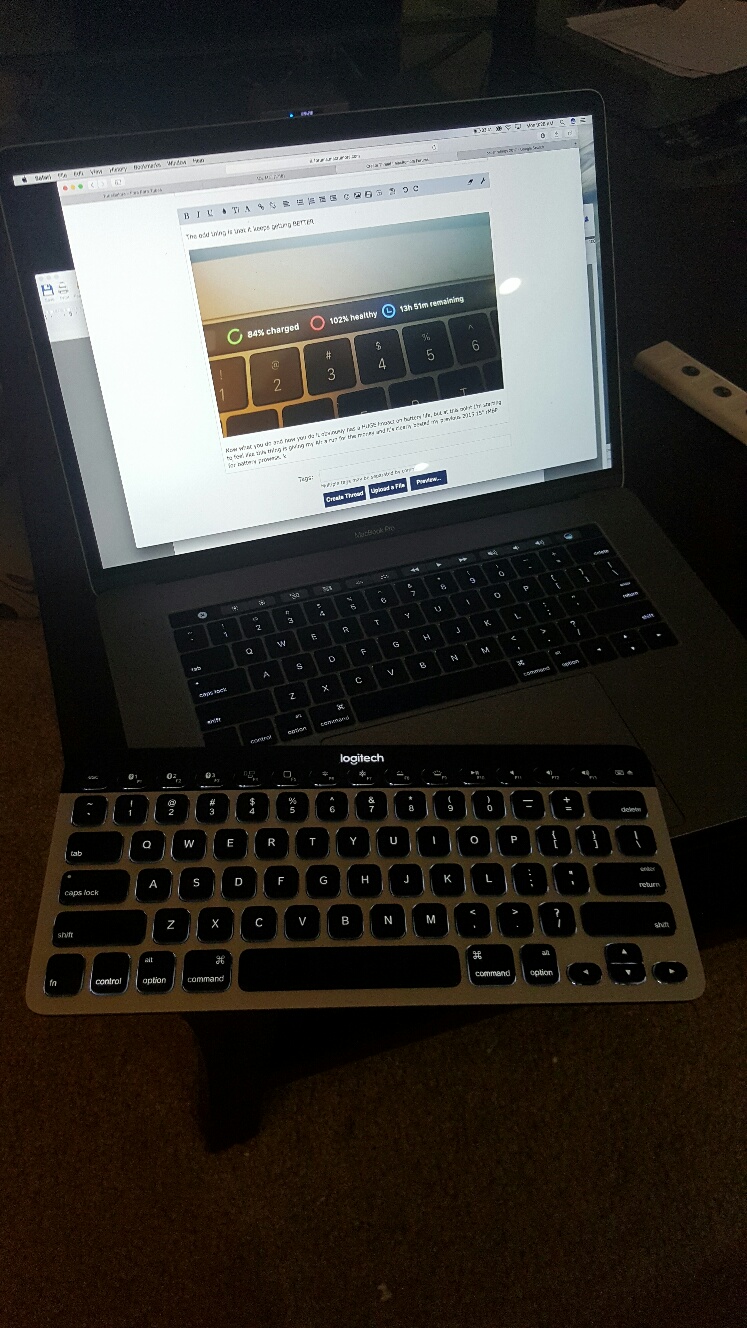 Cheers...
R