macrumors newbie
Original poster
Updated: It would be highly appreciated if you can share your Mac model, monitor model and max Hidpi setting in this thread. I will then tidy that up and put it into a table~ cheers
I think someone may already figured out how to do a custom Hidpi mode on Mac (this solution works for most of the Macs) but I will still share it to you guys just in case if anybody may need that.
Here is the screenshot on a 2013 27" iMac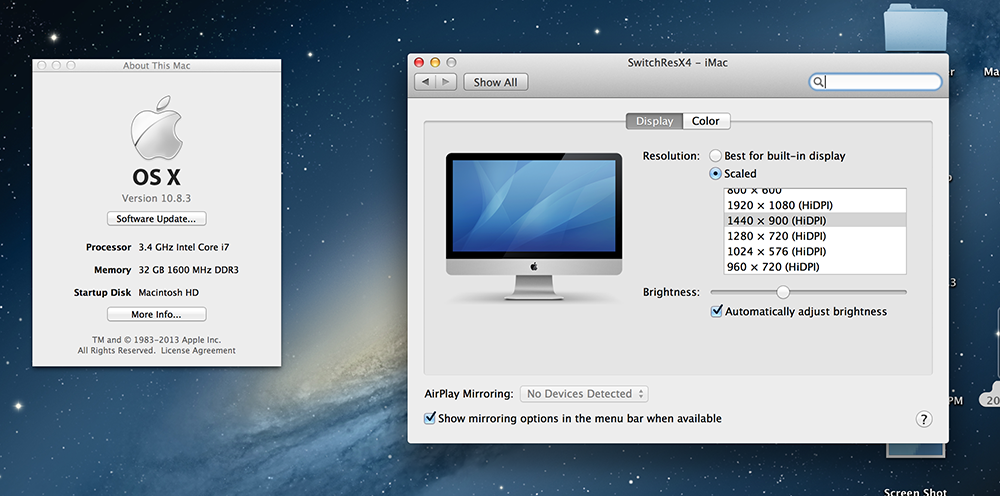 So to do that we need the following softwares
- SwitchResX
After installation, you then click System Preferences > Other > SwitchResX > select your Mac / Monitor from the right column -> Custom Resolution > and click + button to add a new resolution.
Now you need to select "Scaled resolution" inside the select option field & enter the resolution inside the scaled to Text field. So lets say if you want a 1920 x 1080 Hidpi setting, you need to create a custom 3840 x 2160 etc.
After all, just click save and then restart it, once you restart your mac, you should be able to see the new hidpi setting under display setting. Done ~~ Good Luck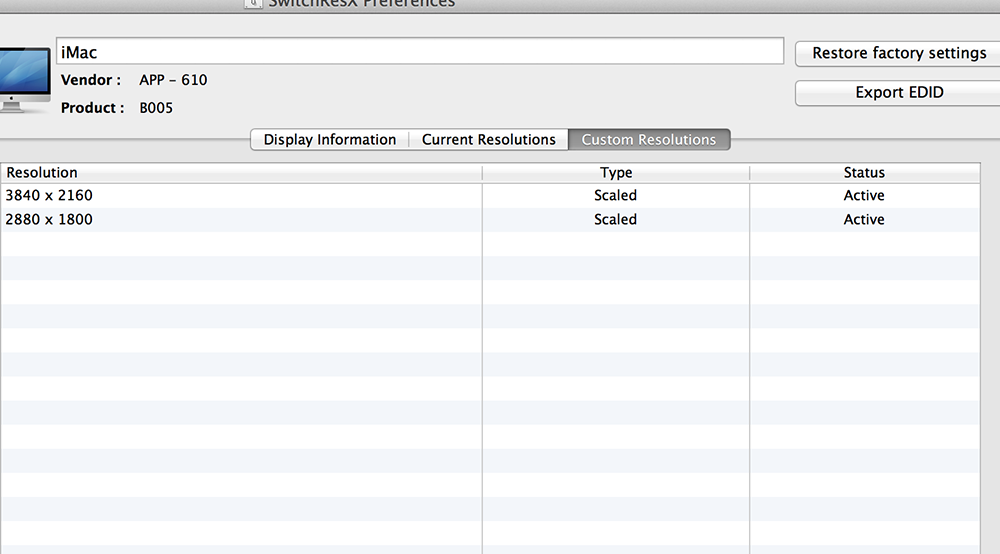 Updated:
If you experienced with mouse delay or lagging problem, please try the following app.
http://smoothmouse.com
Last edited: