macrumors bot
Original poster
Apr 12, 2001
57,357
20,185
Back in May,
Wal-Mart announced
that it was expecting to begin offering the iPad for sale in its U.S. retail stores "later this year", and with the holiday shopping season rapidly approaching and rival Target
launching the device
in over 1700 stores around the United States just this past weekend, speculation has centered around when Wal-Mart might follow suit.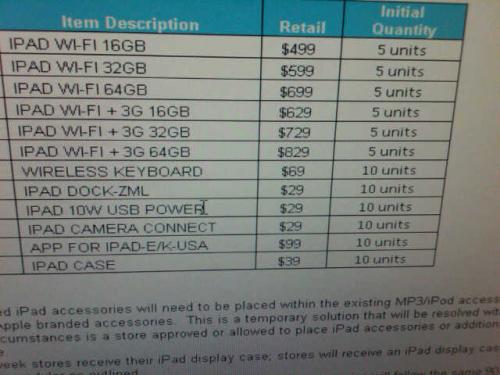 In a potential answer to that speculation, we've received word that Wal-Mart sent an email to its store managers today outlining the iPad models and related accessories that should be making their way to store shelves in the near future. According to this partial photo of the alleged email sent to us, Wal-Mart plans to offer all six models of the iPad, with initial stock of just five units per model for this location. In addition, a number of standard accessories, as well as AppleCare, will be also be offered.
Wal-Mart currently offers over 2,800 "Supercenter" stores around the U.S. along with an additional 750 somewhat-smaller discount stores, presenting a significant opportunity for Apple to expand the iPad's distribution network should the device be carried in all of the chain's stores.
Article Link:
Wal-Mart Preparing to Offer iPad