macrumors newbie
Original poster
Hi everyone!
My name is Josh, one of the makers of
WALTR 2
. We've introduced the 1st iteration of our app 6 years ago. And the
embargo review
was actually here — on MacRumors (Thanks, Juli Clover, for giving us a shot)!
I know we should have started a thread like this years ago, but it's better late than never. A lot of our early-adopters for the original WALTR heard of us thanks to MacRumors so it's an honour to post here.
What's WALTR 2?
With WALTR 2, you can wirelessly drag-and-drop any Music, Ringtones, Videos, PDF & ePUB files into iPhone, iPad or iPod without iTunes (& no extra apps). Even files that aren't supported by iTunes, such as FLAC and MKV.
For example — let's say you want to move a file, whether it's a video, ebook, ringtone, or other media file, from your computer to your iPhone, you'd usually need to use iTunes (or finder on macOS Catalina). WALTR 2 allows users to skip converters, iTunes, and wires altogether.
It adapts movies and music for any device. I.e. Lossless files remain lossless, ensuring original quality is kept 100%.
Fun fact*
The name WALTR was inspired by Walter White from the TV show "Breaking Bad" (it was popular at the time of our development).
On November 21, 2014, thanks to WALTR, our team discovered that
A8 Chip in iPhone 6 is Capable of Playing 4K Video
and it went viral which boosted our brand awareness.
Supported Formats
WALTR 2 provides a wide range of supported formats that you can only get if you use external iOS video/music players.
Video: MKV & AVI (includes subtitle support: .srt & .ass), MOV, MP4, M4V, 3GP, WMV; FLV, M2TS, TS;
Audio: MP3, FLAC, APE, ALAC, M4R, AAC, M4B, AIFF, WAV, WMA, CUE, OGG, OGA, WV, TTA, DFF;
Books: PDF, ePub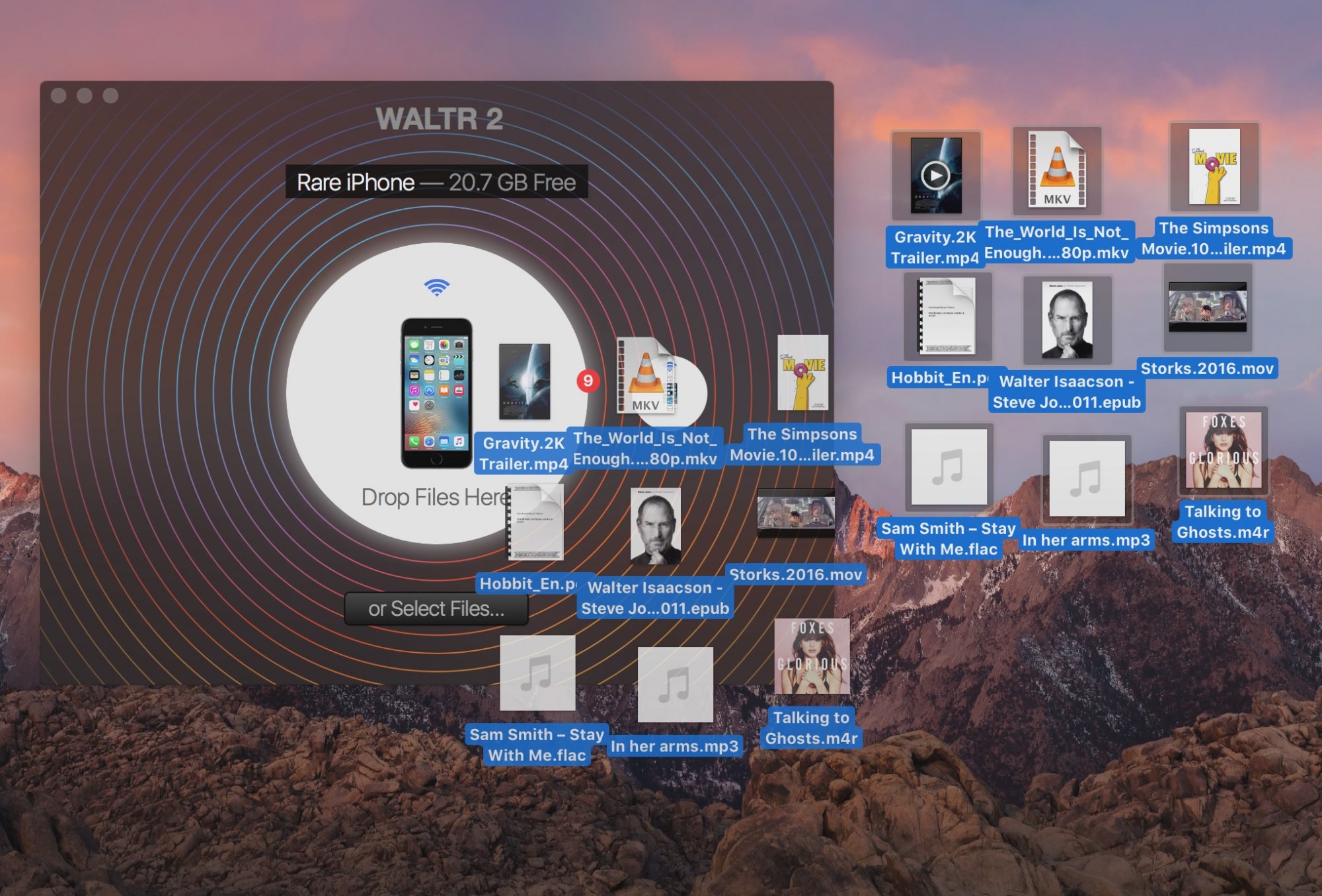 WALTR 2 Highlights
Usability
We consider WALTR 2 as a very easy-to-use iTunes alternative for transferring media into iPhone or iPad. The drag & drop simplicity makes it standout.
Wi-Fi Transfer Support
Our aWi-Fi technology in WALTR 2 allows you to drag & drop any media into your iOS device wirelessly. Just make sure that the first time you launch the app, you connect your device to make sure it's recognised and then you can enable wi-fi.
Stock TV.app/Music.app Playback
With WALTR 2, there's no need for time-consuming conversion or a third-party app for playback. We automatically send everything into the right apps on your iOS device. In other words, songs go to the Music.app, electronic books and PDFs are sent to Books.app, videos are shared with the stock TV.app and so forth.
Saves Battery Life
WALTR 2 converts videos into .mp4 format before putting it into Apple's pre-installed Videos app (or TV.app). If you then consume the files from that app, you're taking advantage of the full optimization Apple implemented for your convenience. The same file, played through 3rd party apps can consume twice the amount of battery, if not more.
Automatic Content Recognition
If you have the proper file name, WALTR 2 will fill in the artwork for your Music, Movies & TV shows. Apart from artworks, WALTR 2 recognizes and fills in title, genre, episode description, actor information and more.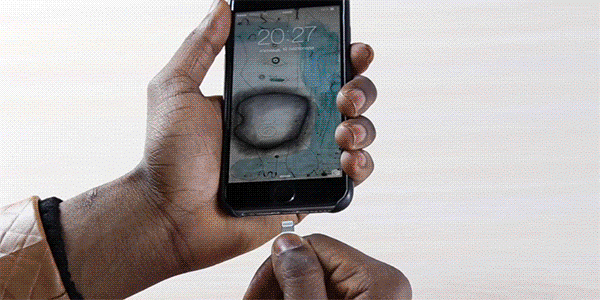 iCloud
If you have iCloud Music Library activated on your phone, and not on your Mac (which prevents you from syncing via iTunes) – WALTR 2 is a great way for you to
transfer non-Apple Music content over to your iPhone
.
Trial Limitations
We provide a full day of WALTR 2 features, with zero restrictions. You can
download WALTR 2 trial for free
and transfer as many files as you need into, 24 hours is more than enough.
Softorino Links
Official Website
Frequently Asked Questions
About Us
Tutorials
YouTube Channel
Tech Support
I'd love to hear your questions, honest feedback and suggestions.