Suspended
Original poster
Hi everyone!
Eltima Software presents the newest private & secure VPN proxy - Cargo VPN. This secure app takes care of your IP address, geolocation, and personal communications while you are visiting your favorite websites from any Wi-Fi network in any country. Its built-in DNS Firewall protects you from malware, ads, tracking, and other potential threats.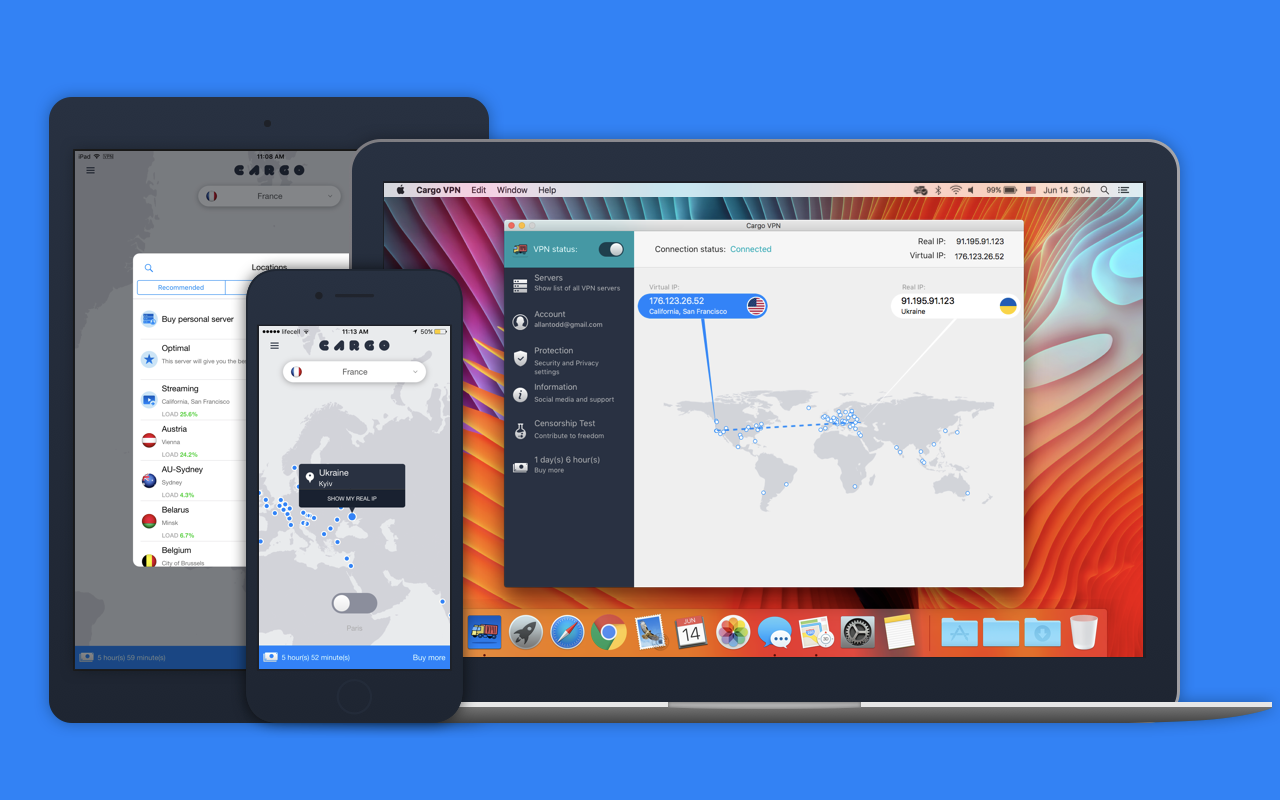 Cargo VPN offers the following:
*Prevent unwanted intruders from seeing your IP address, location and online identity, even if you are using a public WiFi network connection.
*Avoid the geographical blocks and access global websites without restrictions.
*Stay protected from the government surveillance and monitoring.
*Keep your login info, account numbers, billing address, and other personal information safe.
*Get the possibility to spend less on hotel rooms, flights, car rental and other location targeted services.
*Get the perfect coverage with more than 70 server locations and over 1000 powerful servers across the world.
*Block pop-up ads and malicious websites.
*Download torrents anonymously.
*Get up to 5 devices included in one subscription that works on Mac, iPad, and iPhone devices.
Additional possibilities:
* Exclusive Static IP address.
* Personal Server for a higher level protection.
* More devices can be added.
Get it here
https://itunes.apple.com/us/app/cargo-vpn-private-secure-vpn-proxy/id1239848299?ls=1&mt=12