I made a video showing how to build your own fast external NVMe SSD:
I am using this setup with a Macbook Pro and will continue to use it as a boot drive with the new Mac Mini. I am thinking that it is the best way to get a fast and large SSD without becoming poor at the same time.
Sonnet Echo Express SEL TB3 enclosure: 200$
Samsung EVO 970 2TB: 545$ (227$ for 1TB)
PCIe adapter card: 21$
Not long ago NVMEe USB enclosures become available. Has anybody tried one of them yet? I don't think that they will be as reliable as a Thunderbolt solution (no TRIM support?). But I am interested in knowing more...so please tell us about your experiences!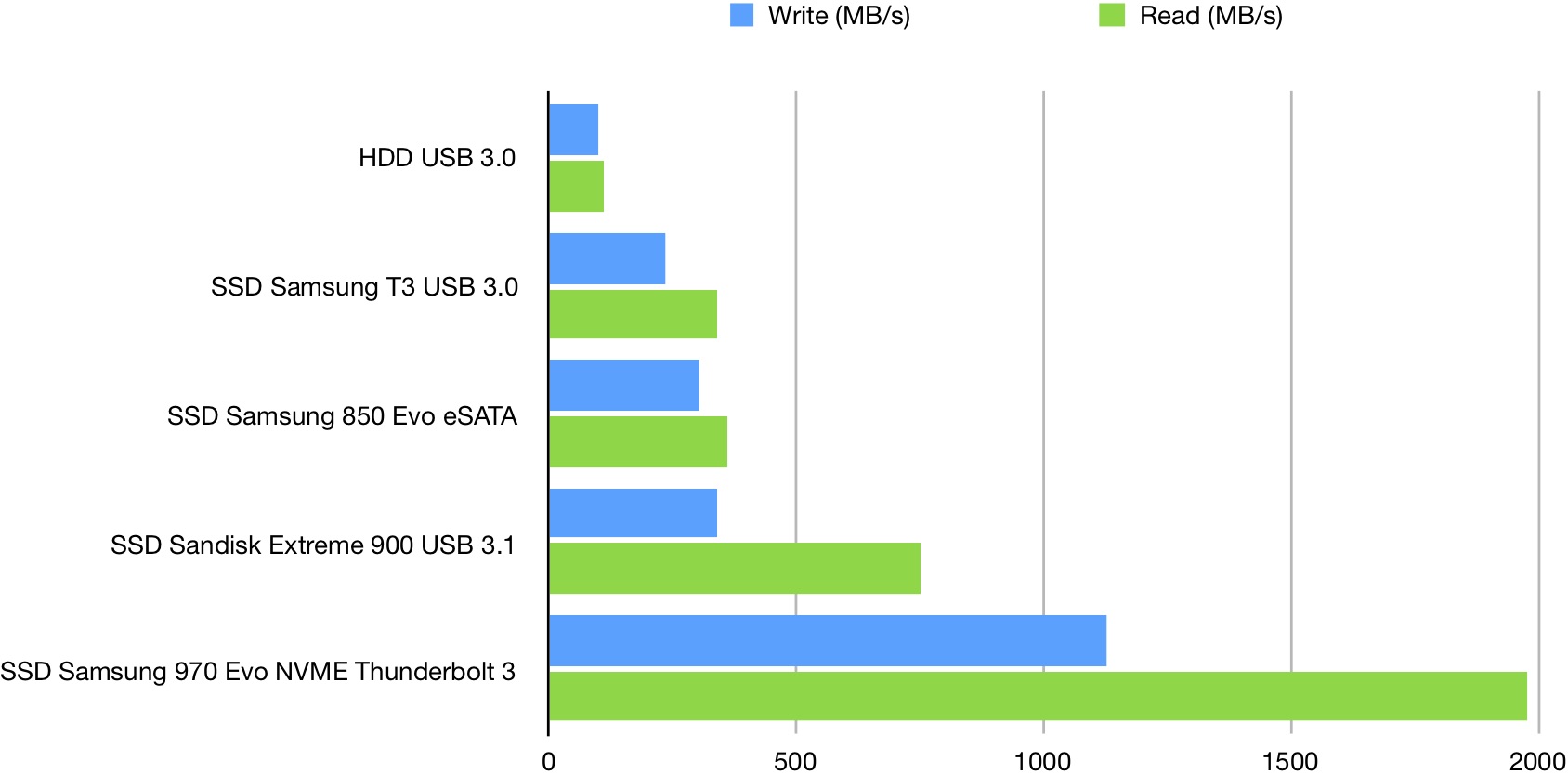 Last edited: