macrumors newbie
Original poster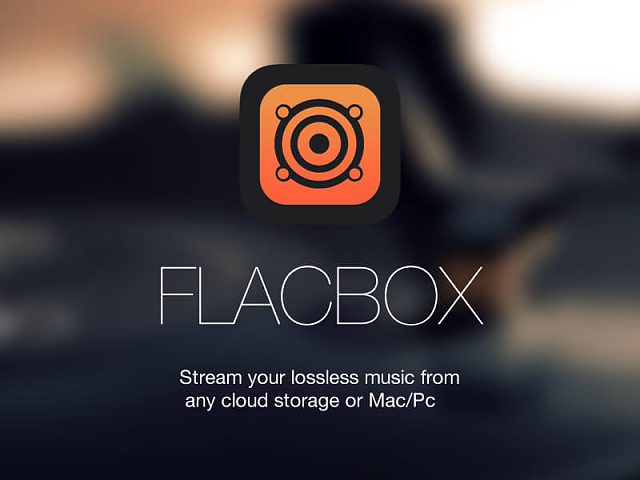 Hello everyone!
today we want to announce
Flacbox - FLAC Music Player and Streamer for your iPhone or iPad
Flacbox - free download:
https://itunes.apple.com/us/app/flap-free-lossless-audio-player/id1097564256?ls=1&mt=8
Flacbox is smart and powerful FLAC music player and downloader. You can play your FLAC music directly from the cloud (DropBox, Box, Google Drive, One Drive, MEGA, WebDav, Yandex.Disk) or download your favorite songs for offline playback. If you have large music collection on your computer you can connect it using SMB protocol and listen to your music everywhere. You can also connect external flash cards (SD, micro SD) to your iPhone or iPad using lightning to SD card camera memory reader adapter and play your music from there.
You can sync your music library automatically with connected network accounts or your home computer. Sync manager will scan selected folders and add audio files to your music library. If you remove any file from the network storage it will disappear from the music library.
Flacbox has 10 band equalizer. You can change equalizer frequency from -12Db to +12Db. You can use built in presets or apply your custom settings. You can change preamplifier gain and make sound louder if sound volume not loud enough.
Flacbox has Tag Editor with autocorrect and makes editing your songs tags easy. You can edit all common ID3 tag fields like artist, album, title, release year, track number and so on.
All audio files in music library are grouped by song title, artist, album and genre tag. Advanced search will help you to find any favorite song, genre, album or artist.
Main Features:
√ Audio Formats: flac, opus, mp3, aac, m4a, wav, aiff, m4r;
√ Supported Services: Dropbox, Google Drive, OneDrive, Box, SMB, MEGA, Yandex.Disk, WebDAV, SMB;
√ NAS services also supported;
√ 10 band equalizer with custom presets;
√ Automatic Music Library Sync;
√ Wi-Fi Drive;
√ Tag Editor;
√ Playback Speed Control;
√ Download Manager;
√ File Manager;
√ Playlists and Recents;
√ Audio Bookmarks;
√ Sleep Timer;
√ Repeat and Shuffle;
√ Airplay;
√ Album Covers;
√ Advanced Search;
√ Background mode with remote controls.
Download Flacbox on the App Store
:
https://itunes.apple.com/us/app/flap-free-lossless-audio-player/id1097564256?ls=1&mt=8
This application requires iOS 8.0 or later and оptimized for iPhone 5, iPhone 6, iPhone 6 Plus.
Compatible with iPhone, iPad, and iPod touch.
Website:
Everappz.com