Hi all,
I currently have a Mid-2012 MacBook Pro (Retina display, core i7, 15") with a partially burnt MagSafe port, such that it can no longer charge.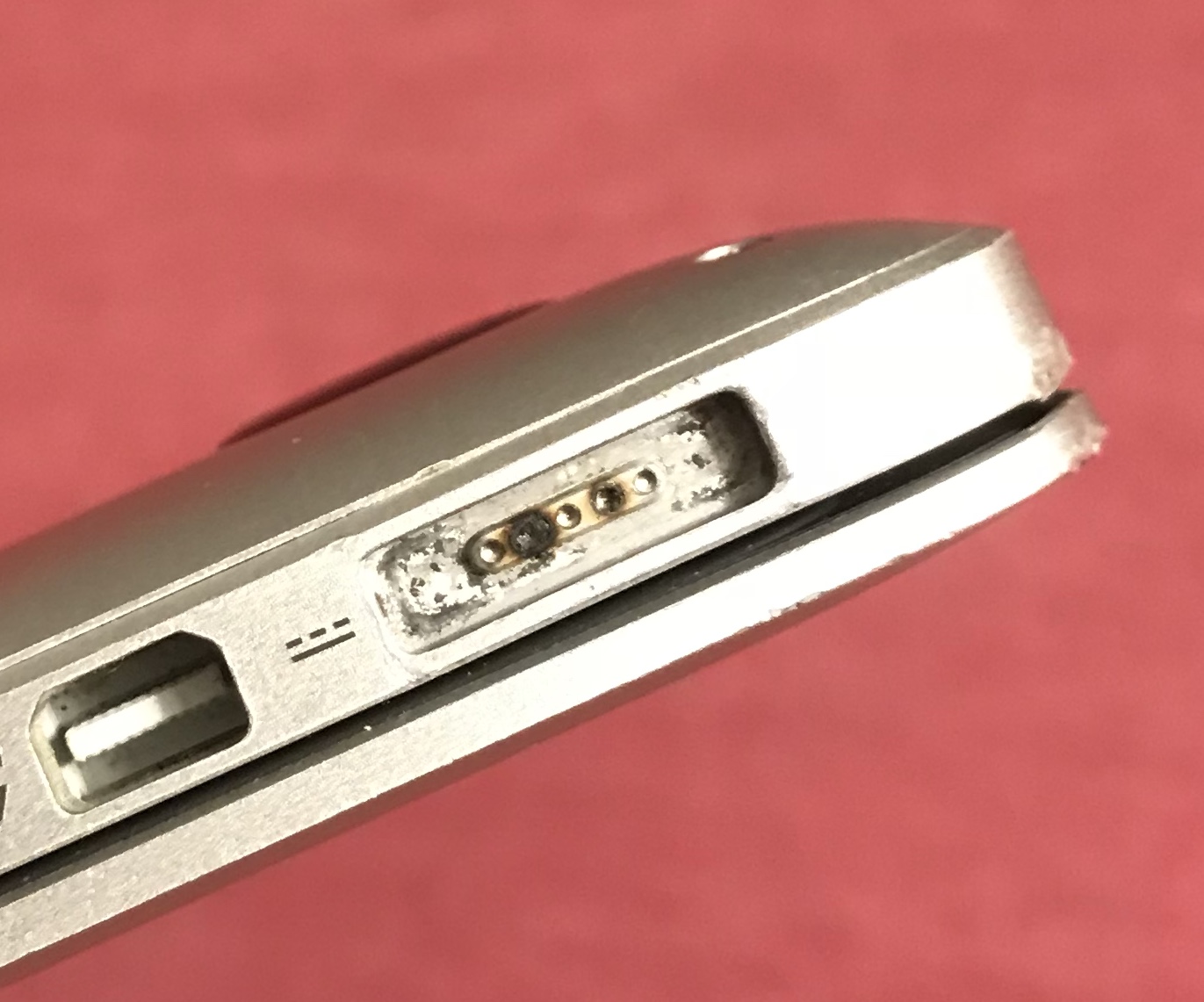 I'd like to repair it for as little money as possible, and am comfortable doing precise/delicate work to disassemble the laptop!
The cause has so far been determined to lie somewhere in the computer, as switching charging cables didn't help. (There was a period when it was still somewhat usable, but despite switching charging cables, its performance continued to decline, and now it can't be charged whatsoever.)
Given that the burns seem confined to the two pins responsible for transferring energy, I'd guess there's just too much current flowing through these pins, leading me to think there might be a short somewhere either in the battery or MagSafe charging port.
1) Is that a fair conclusion?
2) If so, is the short more likely to be in the charging port or the battery? (I'm hoping the charging port, as this seems less expensive to replace, but I don't want to go to the trouble and not-totally-insignificant expense of replacing the charging port if there's no reason to suspect the charging port over the battery.)
3) Are there any other, more sensible options I should consider for repairing the computer besides replacing the charging port or battery myself?
Thanks so much!