Hello fellow MBP 2016/17 owners,
What is the status of your internal SSD SMART Status?
Mine is labelled "Not Supported". Is yours the same?
My old 2014 MBP 13 inch with 512 GB SSD however, has SMART Status: Verified.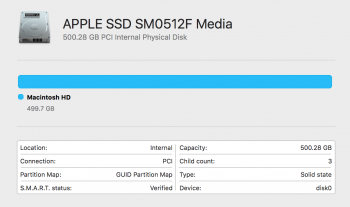 Is it normal for the 2016 and 2017 MBP to have their SSD SMART Status: Not Supported?
Thank you very much!