macrumors newbie
Original poster
After upgrading from Sierra to High Sierra on MBP late 2011 with Crucial SSD with APFS, Mac Mail has a visual bug when displaying email message that are included in any Conversation view. They Just show black. see attached image.
My MacBook Pro has 2 graphics cards, one in-built and another dedicated GPU for software that requires higher performance. The problem only occurs with the in-built
Intel HD Graphics 3000
and also with specific display colour profiles.
I found that turning off 'Automatic graphic switching' in system settings so my mac uses the PCIe GPU (AMD Radeon HD 6750M) instead of the In-built GPU (Intel HD Graphics 3000) cures the bug but I cannot keep it on this setting as it causes higher battery drain.
Changing display profile fixes the problem when using the Intel HD 3000 gpu but only 3 out of 11 display profiles work which doesn't include my Colorimeter calibrated profile which I need to use for colour correcting photos and design work. See attached images of display profiles that DO and DO NOT work plus image of Mail with and without the bug.
The problem does not occur when the mac is running in Safe Mode.
Things I have tried:
1. I have run Profile First Aid in ColorSync and all profiles are OK.
2. Reset PRAM
3. Reset SMC
This is not a major bug but an annoying one nonetheless which I can work around for now. If anyone has the same problem or might know what may be causing this or other things to try, let me know.
Thanks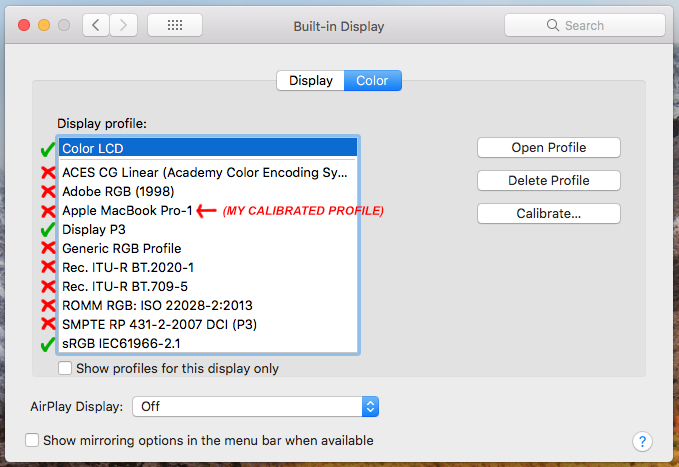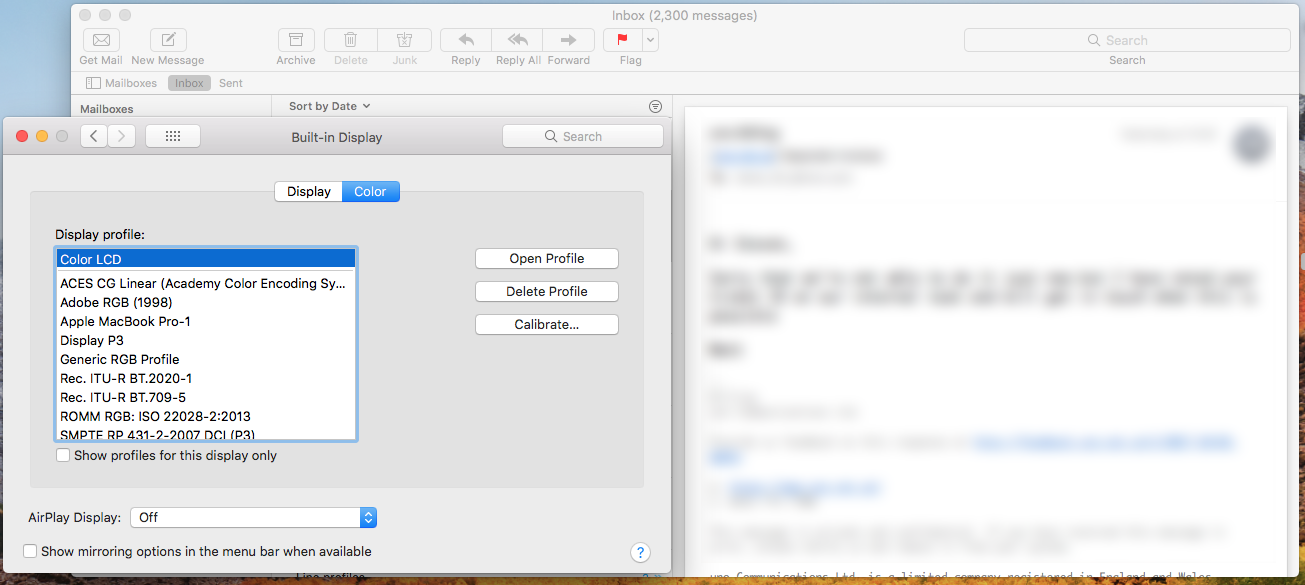 Last edited: