macrumors regular
Original poster
Hello,
I've an irritating problem that I've found others experiencing on t'interweb (but given the hard-to-describe nature I'm unable to find these threads again) that I'm hoping someone might be able to shed light on.
When I do a search in safari (latest on El Capitan - all updates) the suggestions appear whilst you're typing: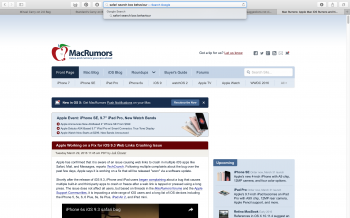 When you press enter, the suggestions box goes away, as you'd expect. However when the google page loads, it's back, and you have to click on the page to dismiss it before you can click on any links etc: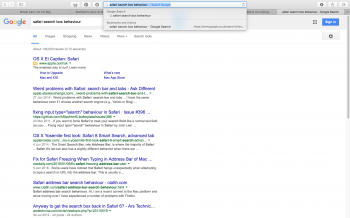 It's incredibly annoying, and I've tried to find a solution out there but I a) can't describe the issue in a way that brings me any information and b) have messed around with settings to no avail.
Really hoping someone is able to help!!