Two speed tests - faster one is from the iPhone 7 Plus, and the slower of the two is from the iPhone Xs Max. Internet is running through an enterprise-class firewall and the AP is a Ubiquiti AP-AC-Pro.
Same SSID, about 10 feet from the AP. The 7 Plus was usable from anywhere on my property. The Xs Max is almost unusable if I go to the second floor of my house.
I am not pleased - Is anyone else seeing anything similar? The Max was set up as a new phone (no restore) - and I've tried disconnecting and re-connecting to the SSID, and using different SSIDs. Similar results.
Edit: Solved - Reset network settings. Settings - General - Reset - Reset Network Settings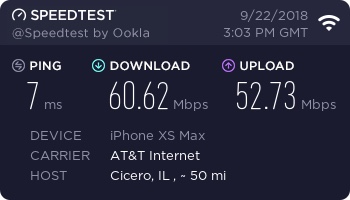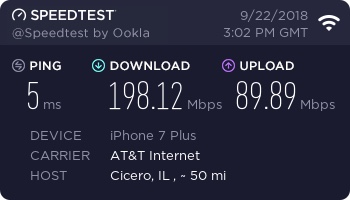 Last edited: